2014 McNair Scholars cohort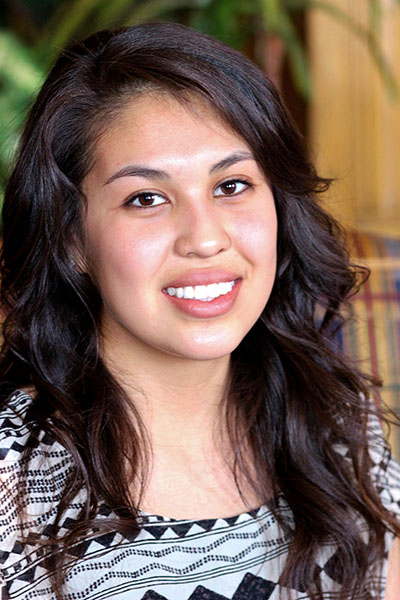 Maurisa Bell
Major: History
Mentor: Dave Swingle M.A.
I was born in Riverton, Wyoming but attended high school in Worland, Wyoming. I am currently a junior majoring in History with a double minor in Native American Studies and Political Science. My research interest is in Federal Indian Law and Policy, specifically on the Wind River Indian Reservation. Along with participating in the McNair Scholars Program I am also the secretary for Phi Alpha Theta, (History Honors Society). My aspirations are to attend Law School to pursue Federal Indian Law and Policy.
Isaac Christensen
Major: Animal Science
Mentor: Dr. Ed Schmidt
I attended high school in Glendive, MT. I am currently attending Montana State University and a senior majoring in Biotechnology- Animal Systems. I have intentions in becoming an MD/ PHD and would like to return to a rural area in order to practice medicine. I have been involved in research at the Schmidt lab for the past three years. My research project involved creating a procedure for the purification of three Thioredoxin like proteins that will be used as an identifier tool with the antibodies from the previously purified protein. Some of my favorite hobbies are: fishing, hunting, and cooking.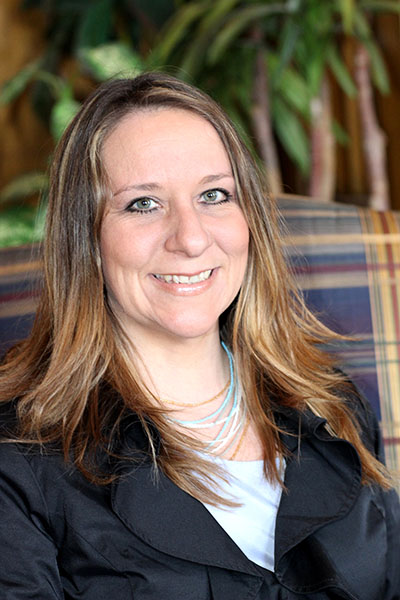 Katie DesLauriers
Major: HHD-Community Health
Mentor: Dr. Dawn Tarabochia
I am a senior majoring in Community Health. My research, under the guidance of Dr. Tarabochia, maintains a focus on grandparents raising grandchildren and the impact of their nutritional eating practices. After graduation I hope to continue my research in Greece where I have spent two academic summer semesters learning about their culture. I am fascinated with the different aspects of the family traditions in Greece and how it compares to that of the US with particular interest to grandparents raising grandchildren. I also plan to attend graduate school and pursue my masters in Public Health. As a McNair scholar, and first generation college student, I am grateful for the knowledge and skills I have obtained through the program and feel better equipped to attend and become successful in graduate school!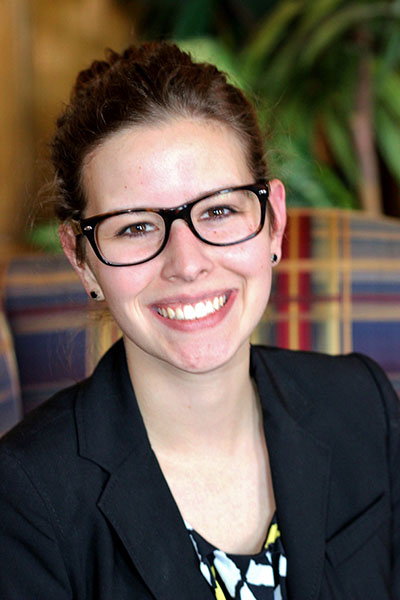 Erica Dunn
Major: Psychology
Mentor: Dr. Ian Handley and Dr. Jessi Smith
Erica (McKay) Dunn is a senior in Business Management and Psychology from Sandpoint, Idaho. Erica is grateful to be working with Dr. Ian Handley in the Psychology Department on Expectation Bias and novel research on possible corrections following bias expectations. She will graduate in May 2015 with honors and is excited to pursue a career in clinical psychology with a focus on relationship counseling and sexual assault prevention. Erica found her passion for community activism during her time serving as a Senator, the Senate Vice President, and the Business Manager of the Associated Students of Montana State University (ASMSU). Her current work at the VOICE Center, a 100% free and confidential service on campus that provides support and advocacy for survivors of sexual assault, relationship violence, and stalking, along with the great opportunities provided by the McNair Scholars Program, has only increased her eagerness to begin working in the field.
Cody Goodan
Major: Chemistry
Mentor: Dr. Bern Kohler
Cody Goodan is in his third year at Montana State University (MSU) as a chemistry major. He is from Bremerton, Washington and attended Olympic High School where his love for chemistry was fostered. Cody works in Dr. Kohler's research lab, studying the photophysics of DNA. Specifically, he is studying the excited states of the constituents of DNA and RNA by using the most current methods of spectroscopic analysis. Outside of school, he is the treasurer of MSU's Undergraduate Chemistry Society. Cody plans to continue participating in research until the end of his undergraduate career, including potentially participating in off-campus research over the summer. Cody's goal is to attend graduate school after obtaining his bachelor's degree and hopes to one day teach the same courses he is presently taking as an undergrad at the collegiate level.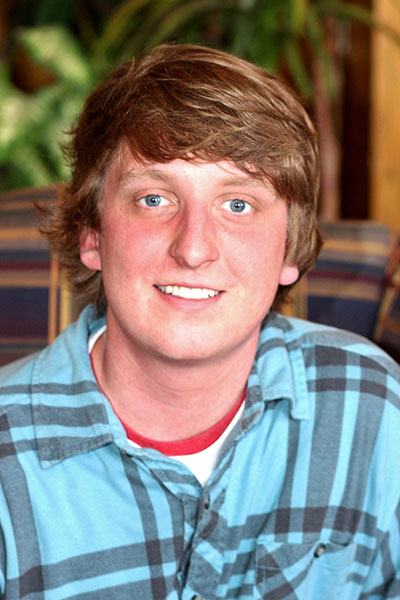 Tanner Lineberrry
Major: Psychology
Mentor: Dr. Julie Wieseler and Dr. Rebecca Brooker
I am a senior majoring in psychology. I am interested in research in developmental and social psychology. Most recently I presented my McNair Scholars research that I have been conducting under the guidance of my McNair Mentors Drs. Julie Wieseler & Dr. Rebecca Brooker, titled: Child-Driven Effects on Parenting at the University of Berkeley, CA McNair Scholar's Research Symposium. After graduation I am planning to attend graduate school and the University of Montana to obtain a graduate degree in social work, and eventually clinical social work. I hope to eventually work with addiction therapy.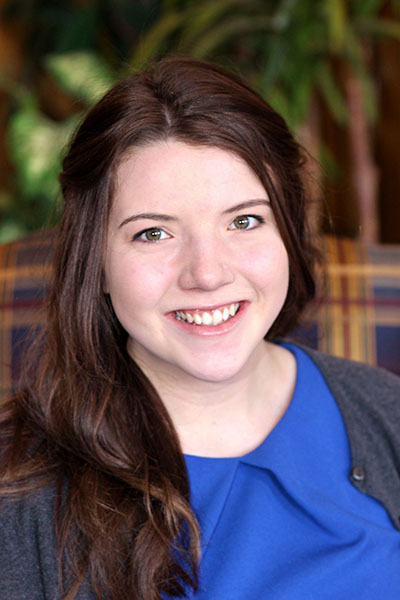 Jenna Lipscomb
Major: Computer Science
Mentor: Dr. Rocky Ross
Jenna Lipscomb is originally from St. Ignatius, Montana, but spent the majority of her childhood in La Grande, Oregon where she graduated high school in 2011. She is a Gates Millennium Scholar and Honors student currently studying Computer Science at Montana State University. She is proud to be a First Generation Descendant of the Confederated Salish and Kootenai Tribes and serves as the MSU Chapter President of the American Indian Science and Engineering Society. Jenna is working with Dr. Rocky Ross's team as a student contributor and researcher on the Department of Computer Science's "Flipping Out Classrooms," a project focused on finding more effective ways of teaching programming classes and increasing student retention. As a McNair Scholar, she is researching the relationships between extended programming practice, student test scores, and teaching styles in the lower level programming classes. She is hoping to continue her education in graduate school after receiving her Bachelor of Science in May 2016.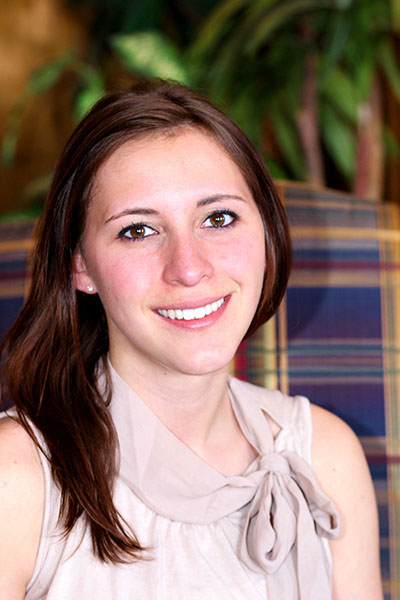 Madison Martin
Major: Microbiology
Mentor: Dr. Michelle Flenniken
I was born and raised in Billings, MT and spent my high school years at Laurel High School. Science brought me to Bozeman where I immediately had an affinity for research in the laboratory. I have been working with Dr. Michelle Flenniken for a few years with her "honey bee host/ pathogen interactions" project, where I specifically investigate the metabolic profiles of honey bees that have undergone virus-injection and/or agrochemical (pesticide) - exposure. My goal is to take a microbiological approach to investigate potential honey bee biomarkers for health and to use this molecular biology-driven knowledge to prepare for graduate school. Being involved in the McNair Scholars Program has confirmed my desire for a Ph.D. in Microbiology. Being a first-generation college student, I believe going to graduate school is important to not only attain career success, but also a feeling of personal success.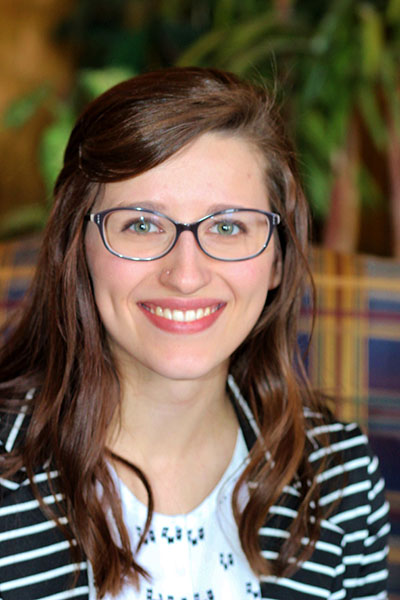 Sarah Miller
Majora: Chemistry
Mentor: Dr. Trevor Rainey
I was born in Denver, Colorado but spent most of my life in Roundup, Montana. I am currently a junior majoring in Chemistry. I have been conducting undergraduate research under the guidance of Dr. Trevor Rainey over the past year in the area of natural product synthesis. I plan to graduate in the spring of 2016 and further my education in a graduate program with the goal of eventually obtaining a Ph.D. The McNair Scholars Program has helped me and continues to help me prepare for success in graduate school.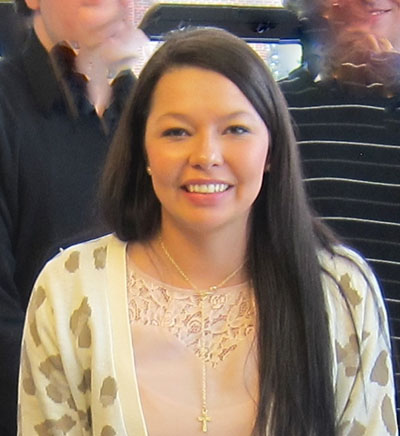 Kellie Phillips
Major: Nursing
Mentor: Dr. Jeannine Brant and Dr. Elizabeth Ciemins (Billings Clinic)
My goal as both an undergraduate nursing student and McNair scholar is to be an honorable Lakota leader in Native American woman's healthcare. During my tenure in the McNair Scholars Program I have conducted my summer research project under the guidance of MSU-Billings research nursing faculty, Drs. Brant and Ciemins at the Billings Clinic. The Billings Clinic is also the site of my upper division program of study in Nursing. I plan to graduate with honors in May 2015 and pursue my Doctorate of Nurse Practitioner degree at MSU-Bozeman.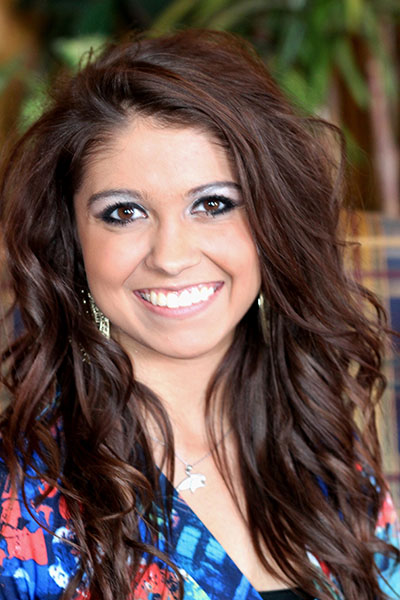 Julie Theis
Major: Psychology
Mentor: Dr. Matthew Vess
Julie is a junior in Psychology from Sidney, Montana. Julie has been conducting research with Dr. Matt Vess to better understand how human's impulses guide their health choices when their self-control has been depleted. Julie will graduate from Montana State in May 2016. As a highly passionate person, Julie achieves leadership by applying her skills in many places. In addition to being a McNair Scholar, Julie is also a member of the Student Alumni Association, part of the National Society of Collegiate Scholars, and a student athlete representing the Montana State Dance Team. Julie has dedicated much of her time at MSU helping others by volunteering as a crisis advocate at the Voice Center on campus. She works primarily with survivors of sexual assault, relationship violence, and stalking. Julie hopes to apply the skills and values she has learned at the Voice Center and as a McNair Scholar as she goes onto graduate school. Her goal is to continue her education and to eventual attain a PhD or a PsyD in clinical Psychology.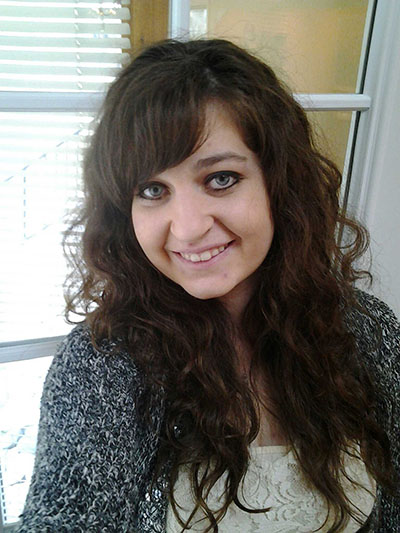 Sally Weinand
Major: Enviromental Science
Mentor: Dr. Neil Suits (MSU-Billings)
My hometown is Billings, Montana where I now attend Montana State University-
Billings. I am a senior studying Biology with an emphasis in Environmental
Science as well as a minor in Geography. I have always had a passion for the
environment which was strengthened by the TRiO programs throughout my
education. I wish to work in the Environmental Science field to sustain the
environment for future generations to enjoy. I am currently doing research
with my Faculty Mentor at Montana State University- Billings, Dr. Neil Suits.
We are examining the fire history of the Beartooth Mountain area at various
elevations to determine if elevation plays a role in fire frequency. I also
have a great interest in Geographic Information System (GIS) that I have
interned in through my Geography minor. After I graduate I hope to attend
Graduate School to further my education.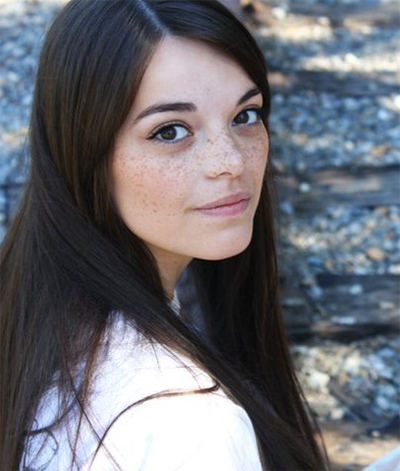 Amanda Williams
Major: Art History
Mentor: Dave Swingle
I am originally from Coeur d'Alene, Idaho, and felt drawn to Montana State University not only because Bozeman rivals my hometown in beauty, but also because of the intimate and quality Art History program. I will be graduating this Spring 2015 with degrees in both Art History and French, which are both areas that I have utilized for my McNair Scholars project. Over the last year I have spent time both in the United States and in France researching the classical references utilized in Jacques-Louis David's paintings, and why he chose those particular antiquities for the scene. I hope to be attending Graduate School by the Fall of 2015 in order to work towards a PhD in Art History, and hopefully move towards a career in teaching at the collegiate level.