2013 McNair Scholars cohort
Emily Bermel
Major: Biological Engineering
Mentor: Dr. Christine Foreman
I attended high school in Bigfork, Montana and I am currently a senior in Biological Engineering. I am the current President of the MSU Chapter of the Society of Biological Engineering. I intend to get my Ph. D. in Biomedical Engineering after I graduate from MSU. My current research has been conducted under the guidance of Dr. Christine Foreman, and I am studying the effects of ultraviolet light on the biofilm formation and pigment production of a Janthinobacterium sp. that was isolated from a supraglacial stream in Antarctica.
Alisha Downs
Major: Liberal Studies (Quaternity)
Mentor: Dr. Patricia Catoira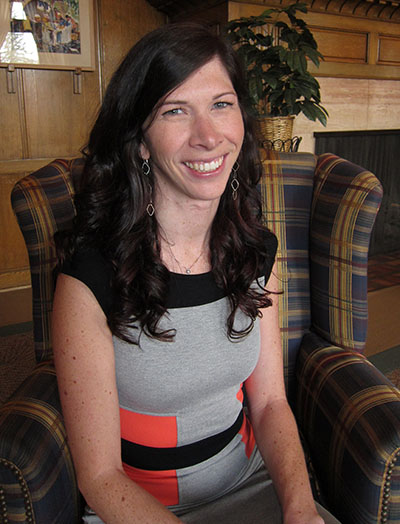 Melissa Emery
Major: Chemistry
Mentor: Dr. Charles (Bill) McLaughlin
I am currently studying Chemistry teaching at Montana State University. In the Summer of 2013 I worked with Dr. Bill McLaughlin to implement components of the TEAL (Technology Enhanced Active Learning) classroom in the second semester general chemistry course, CHMY 143. I actively planned and delivered lessons through this project and learned invaluable skills such as classroom management and best grading practices. I am also the treasurer of the Undergraduate Chemistry Society and throughout the year participate in outreach events where I perform chemical demonstrations to local youth organizations. Currently a junior, I desire to student teach overseas. She eventually would aspire to obtain my Ph.D. so I can become a professor at a university. I am from Georgetown, CA and currently live in Bozeman with my husband Thomas and our 3-yr old daughter, Molly.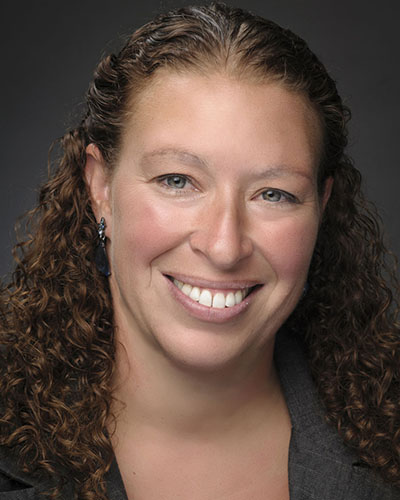 Angie Ford
Major: English (Writing)
Mentor: Dr. Doug Downs
My career goal is to become a professor of rhetoric and composition, but that is just a name for my real goal: to have a chance to make the kind of difference in students' lives that my First Year Composition professor made in mine.
Josh Gosney
Majora: Chemical Engineering
Mentor: Dr. Jeff Heys
Joshua Gosney received his A.S. degree in economics from Flathead Valley Community College in 2010. In 2012, Mr. Gosney began his academic pursuits at Montana State University, where he is currently seeking his B.S. degree in Chemical Engineering. Mr. Gosney is conducting research in the computational bio-fluids laboratory under the advisement of Dr. Jeffrey Heys, and their work objective is focused around developing a targeted drug delivery system with use of Microbubble conjugates. More specifically, Mr. Gosney is developing a computational model to predict the adhesion of microbubbles to biological targets, including biofilms on implanted devices. Mr. Gosney is a proud Native American and an Active member of the AICHE, USGBC, Sustainability committee, Leadership Institute and the Undergraduate Scholars Program. Joshua's ultimate goal is to obtain his ph. D in chemical engineering, with a focus in Bio-medical research.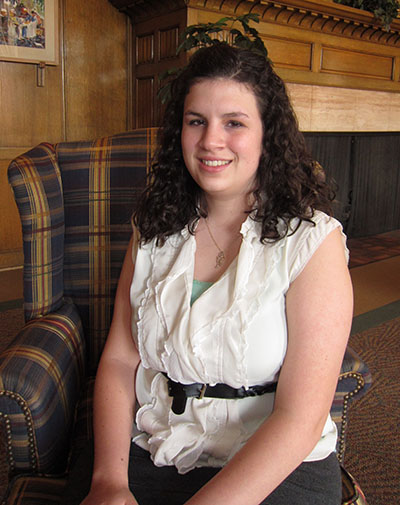 Sydney Jaramillo
Major: English (Literature)
Mentor: Dr. David Swingle
My hometown is El Paso, Texas. I am a junior studying English Literature, and have minors in German Studies, History, and Museum Studies. I have always loved the work Non-Profit Organizations do and have often volunteered my time towards their efforts. After my freshman year, I learned that MSU offered a Museum Studies minor. I joined the program and now realize that my passion lies with working with museums. I am currently working with Dr. David Swingle of the Museum of the Rockies. My goal is to obtain an internship for the summer of 2014 in which I will be able to actively engage with a museum. In my free time, I enjoy reading, and relaxing with my friends. After I graduate in the spring of 2015, I intend to attend graduate school to study Museum Studies.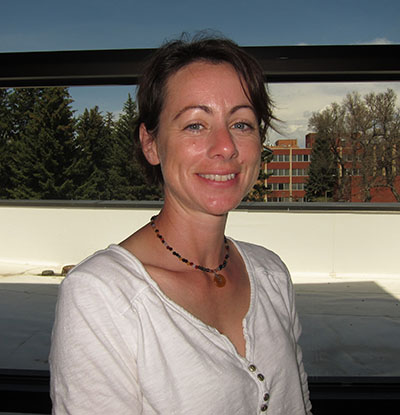 Allison Nesseth
Major: Nursing
Mentor: Dr. Laura Larsson
III was born in Michigan but have called Bozeman, Montana home for the past 15 years. I will graduate from the College of Nursing in Spring 2014 with plans of working as a registered nurse in the ER and medical unit to build my knowledge base. Being a strong advocate for continuing the development of the nursing profession, I plan on pursuing an advanced practice nursing degree or PhD. after two years. My current research project is being conducted with my mentor, Dr. Laura Larsson. We are investigating health disparities and industry thoughts on radon resistant construction practices in residential housing. I feel nursing has a vital role in bridging the gap of many health disparities that exist in our country. I aspire to continue with practice and research that will provide support to our rural communities here in Montana.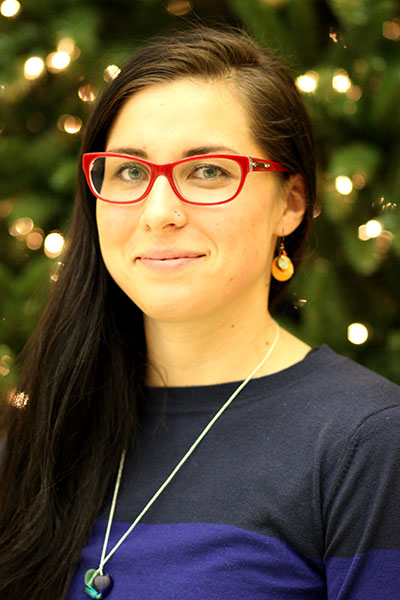 Dani Morrison
Major: Secondary Education (Social Studies Broadfield)
Mentor: Dr. Jioanna Carjuzaa
My hometown is Helena, MT. My roots are with South Dakota as a member of the Oglala Lakota Nation. I am a proud mother of two amazing little girls, Ava (7) and Arlee (6), that keep me fueled for our future. I am currently a junior in the Social Studies Broad-field and secondary education program with a minor in Native American Studies. I have been working the last few years with my mentor Dr. Jioanna Carjuzaa in learning Indian Education For All(IEFA) and the large importance it plays to us educators. I am also a Hopa Mountain Native Non-Profit Fellow, and have been working diligently on a workshop called "Strengthening the Circle" which is focused for all specific lead, Native non-profit organizations within a regional area. My goal is to be able to contribute new ideas in seeking positive and effective ways of implementing IEFA to future educators in higher education. While also maintaining a relationship with my fellow Native non-profit organizations with deepest acknowledgement of the hard work they put forth to their communities, so that I can better understand and address needs of Native people. After I graduate I plan on attending graduate school for Native American Studies with the hopes of continuing my education in Federal Indian Law.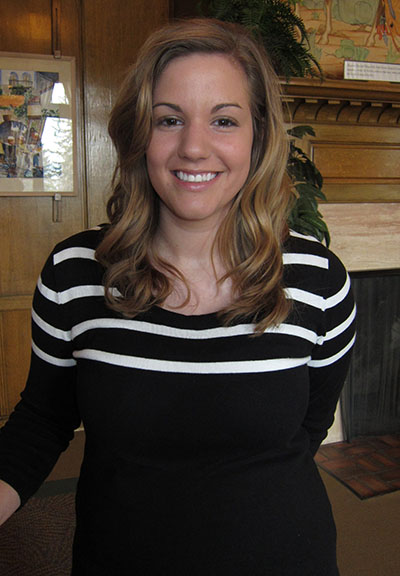 Molly Reed
Major: Anthropology and English (Writing)
Mentor: Dr. Laurence Carucci
I was originally raised on the western coast of Florida, but at a young age retreated out of the cancerous UV rays to the Big Sky state. It was in Montana when I was 10-years-old that I saw snow for the first time and began practicing my writing skills by attempting to describe the scenery to my Floridian family and friends. Now, as a senior at MSU in English Writing and Anthropology, I have since evolved out of juvenile nature writing into my intended career of news journalism. My current research on the effects of women in Rwanda post-genocide has allowed me to combine both of my majors into a cohesive blend of academic research and story-telling journalism. Upon graduation at MSU in the spring of 2014, I hope to attend graduate school to continue my research and writing in the professional world.
Arielle Richards
Major: Exercise Science
Mentor: Dr. John Seifert
I was born and raised in Great Falls, MT. I am proud of my Native American heritage, and couldn't be happier to represent the first generation in my family to receive my Bachelor's Degree in the Spring of 2014! I am majoring in Exercise Science and am in the process of applying to physical therapy school this fall. My research through the McNair Scholar's Program focuses on the kinematics (i.e. velocities, spin rates, muscle movements) associated with generating a 360° rotational spin off of a terrain park jump. During the 2012-2013 winter season, I had the opportunity to work on this research at Bridger Bowl with Dr. John Seifert, Associate Professor of Health and Human Performance at Montana State University. The main purpose of the research was to explore the differences amongst professional, advanced, and intermediate level athletes, and to further consider differences in these factors in the athlete's dominant and non-dominant directions of rotation. It is important because the sport of free style skiing is growing rapidly, with children as young as 9-years old entering the scene at a professional level. This research, then, is very important to all aspiring free style skiers, as well as coaches.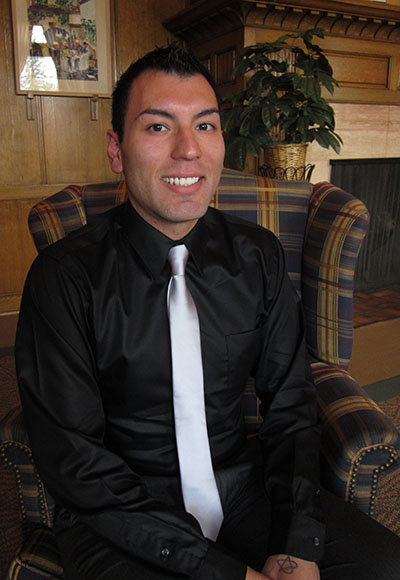 Michael Ruiz
Major: Anthropology
Mentor: Dr. Jack Fisher
I was born and raised in Los Angeles, CA. I am an Anthropology major considering a minor in General Chemistry. Upon graduation I plan on entering a joint degree program pursuing a PhD/JD. My career goals include becoming a Diplomate of The American Board of Forensic Anthropology. My current research involves maceration practices for the efficient defleshing of human remains to expose, analyze and interpret skeletal trauma. I recently traveled to the Boston-Providence metro area where I received training and certifications in Blood Stain Pattern Analysis, Distinguishing Between Human vs. Non-Human Remains, and Crime Scene Investigation involving skeletal remains. I intend to continue to pursue my education both inside and outside of the classroom wholeheartedly with the help of the McNair Program because I am going to be the change that I want to see in the world as I am the first person in my family to go to college.
Conference(s):
Navigating the Waves of Forensics, 2013 (Providence, RI)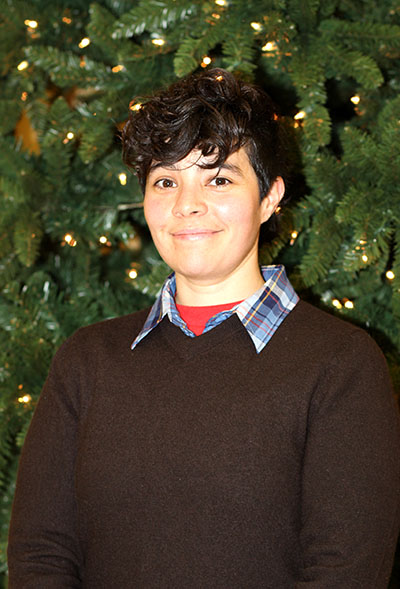 Kendra Teague
Major: Land Resources & Environmental Science
Mentor: Dr. Alison Harmon
I am originally from southeast New Mexico, but have since made a home in Wolf Point, Montana, where I have family and spend most of my summers. My major is Sustainable Foods and Bioenergy Systems. I currently work with Associate Professor Alison Harmon, who is the Program Leader in Health and Human Nutrition. Our research focuses on the relational aspects of grains and grain production within indigenous populations. We are interested in understanding indigenous approaches to the life cycle and cultivation of grains, with an emphasis on maize, wild rice and barley. We also study rapid changes that have occurred in the use and demand of grains over a short period of time. These changes not only impact indigenous people today, but will continue to significantly impact the health of all people and ecological systems. My interest in this topic stems from my concern for family and the health of our living systems. My professional background in social work and advocacy and my passion for a healthy environment, healthy food systems and clean water has guided me to where I am now.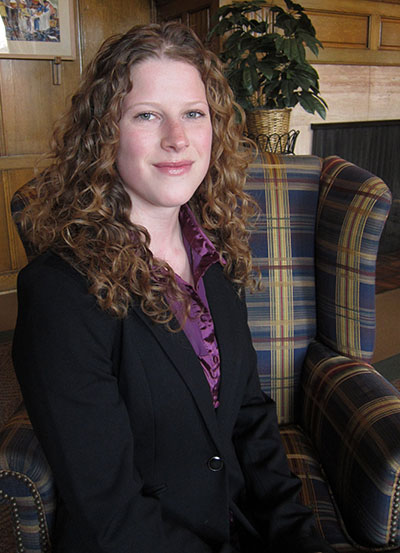 Martina VanHoy
Major: Chemical and Biological Engineering
Mentor: Dr. Joan Broderick and Dr. James Wilking
I was raised in Eureka, Montana but after attending college it was Bozeman that stole my heart. It was only after returning to this valley from a semester in Kenya that I understood my true passion, to save and preserve human life. After earning my dual degree in Chemical Engineering and Biological Engineering at MSU, I plan to pursue a PhD in the area of Biomedical Engineering with a focus on regenerative medicine and tissue engineering. My ambition is to conduct research that encompasses engineering human organs and contribute to the triumph of this life-saving research area. Currently, under the guidance of my laboratory mentor Dr. Joan Broderick I am studying the interactions between PFL and the Radical SAM enzyme PFL-AE. Through the study of an array of mutants we hope to elucidate the specific mechanism and residues important to the novel chemistry related to this protein-protein interaction.
Thomas Wurtz
Major: Biotechnology (Animal Systems)
Mentor: Dr. Glenn Duff
Growing up on a Hutterite colony in northern Montana provided me alot of food animal husbandry exposure. However, I was always interested in the sciences behind the husbandry methods. In 2010, I came to Montana State to study Biotechnology with a focus in Animal Systems. For my internship I studied basal metabolic rates of cattle with Dr. Duff. Currently, I am planning to obtain a Doctorate of Veterinary Medicine and a Ph.D. in animal nutrition. I would like to combine the synergy of these two degrees. My long-term focus is to use nutrition to reduce incidence of disease.