CoB Advisory Board Member Profile - Shavon Cape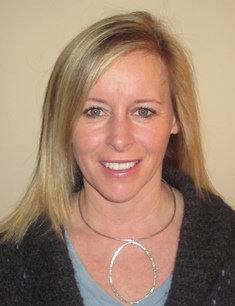 Shavon Cape
Degree Option: Bachelor of Science in Business with a Marketing Option
Year: 1993
Business: Old Chicago and Hilton Garden Inn
Title: Partner
1. How long have you been on the College of Business (CoB) National Advisory Board?
I joined the CoB National Advisory Board in 2006.
2. Please describe your career path after graduation.
Constant After I graduated from MSU, I joined D.A. Davidson and took my Series 7. I worked in a team environment with experienced brokers where I was able to learn a great deal about the business. In 1998, my husband Don and I moved to Denver. I continued working in the securities industry for Wachovia Securities where I had the opportunity to manage one of the largest personal investment accounts held by the firm as well as doing institutional trading.
In 2003, we had the opportunity to purchase the Old Chicago franchise rights for Montana, Northern Idaho and Eastern Washington. We knew that this would be a challenging but very rewarding business adventure and were very much looking forward to moving back to Bozeman.
In June of 2004, we opened the Old Chicago in Bozeman, MT. In 2005 we were presented with the opportunity to develop Hilton Garden Inn hotels. We knew that the two businesses would complement one another well. We opened the Bozeman Hilton Garden Inn in 2005, the Billings Old Chicago in 2006 and the Billings Hilton Garden Inn in 2008. We have also co-developed the Stoneridge Square Shopping Center in Bozeman and founded the Grubb & Ellis commercial real estate brokerages in Bozeman and Kalispell, but sold that company in 2009.
We are currently looking again at expansion with future hotel developments.
3. What is your typical day like?
I do not really have a "typical" day. Each day for me is very different — which is one thing that I really enjoy about owning our own businesses. Most of my time is spent on the marketing of the various properties and businesses as well as managing our various avenues of community involvement. Most importantly, I have found the opportunity to be engaged with my children's schools and very much enjoy my responsibilities as a mother. We are the proud parents of Hannah (12) and Carter (10).
4. What is the best part of your job? The most challenging?
The most rewarding aspect of my job is fostering a flat, team oriented culture and watching the success it creates. We have held a firm commitment in employee empowerment as we believe that if you hire the right people, they need the latitude to make the right decisions. The most challenging aspect of my job is balancing the various demands each business has while still staying engaged with my family.
5. How did your education at the College of Business help you in your career?
Yes, I think that having a Business Degree has been very beneficial to me in owning our own businesses. I do not believe that I would have been able to take on these opportunities without my degree. Every day, I have built on what I originally learned at MSU.
6. Does any class or professor stand out?
Norm Millikin and Mike Reilly stand out as the influential professors while at MSU. Norm and Mike both did an excellent job of putting students into real world case studies utilizing local businesses and business leaders. This gave us the opportunity to evaluate text book material against real world business situations.
7. Describe your fondest CoB memory.
Mike Owen hosted the Finance Club on a trip to Denver. Mike was the founder of the Berger Funds and thus had a wealth of great business contacts in that community. He was able to introduce the group to a variety of business leaders who were gracious enough to share their business models with us. It was a very unique opportunity for the entire group.
8. What advice do you have for people on following their dreams?
Take chances knowing that you may not always be successful the first try. Trust your intuition when necessary and try to back it up with rational and objective benchmarks.