JJCBE Student Scholarships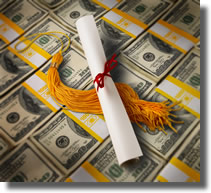 Thank you for your interest in the Montana State University Jake Jabs College of Business & Entrepreneurship (JJCBE) Scholarship program!
Scholarships for Current/Continuing Students:
Last year, the Jake Jabs College of Business and Entrepreneurship (JJCBE) awarded almost $200,000 in Scholarships to students who took the time to apply. All JJCBE students planning to enroll full-time next academic year, including Accounting graduate students, are eligible to apply. Why would you pass up a chance at "free money" to finance your education?
The 2017-2018 Scholarship Application period is now over. Please check in the fall for new timelines.

Many of the scholarships awarded by JJCBE are need-based. To be eligible for these scholarships, students MUST also complete the FAFSA student aid application so that the MSU financial aid office can determine your financial need. Need-based scholarships will not be awarded to students who have not completed the FAFSA application.
New early FAFSA priority filing period for 2017-2018 is October 1 – December 1, 2016. http://www.montana.edu/financialaid/priority.html.

Scholarship winners were notified by

May 2017

.


There are also scholarships available through the Bracken Center:
Bracken Washington D.C. Internship - Students work for a semester as an intern with one of our Montana Senators. One scholarship is available per year, in Washington D.C. for a semester.
Bracken International Fellowships - Scholarships for international activities are available to College of Business students. We typically award several scholarships of up to $1,500 each for international activity to occur during Academic Year 2015-2016.
---
Scholarships for Prospective Students:
For prospective freshmen (new student) scholarship opportunities, click here.
Specialty scholarships for incoming freshmen students:
**

Freshman BPA scholarship opportunity - must be enrolled at MSU-Bozeman in business.

Online application in February (ask your BPA adviser)
Must be senior standing
Must attend the State Conference (for interviewing)


Eligibility for need-based scholarships is determined by the MSU Financial Aid Office, consequently students who wish to be considered for need-based scholarships MUST complete the FAFSA student aid application. Need-based scholarships will not be awarded to students who have not completed the FAFSA application.
---
Past scholarship winners:

For further information about receiving or sponsoring a scholarship contact Elizabeth Schmidt in the Dean's office, 302 Jabs Hall, or
E-mail:
elizabeth.schmidt6@montana.edu
Phone:
(406) 994-4423
Address:

Jake Jabs College of Business & Entrepreneurship
302 Jabs Hall
PO Box 173040
Montana State University
Bozeman, MT 59717-3040