Women's Circle of Excellence

Mentoring, Inspiring, Networking, and Educating...
The MSU JJCBE Women's Circle of Excellence mission is to enhance and enrich the lives of our women alumnae, associates and friends by opening doors for mentoring and networking while creating educating and inspiring opportunities for women by women.


You're Invited!
The MSU Jake Jabs College of Business & Entrepreneurship invites you to join us for the 11th annual Women's Circle of Excellence Conference to take place on Thursday, May 9, 2019 at MSU's Jabs Hall, in Bozeman, Montana. This conference captures the meaning of being a woman in today's business world and is designed to help you achieve continued success, both professionally and personally. A networking social will follow, with silent auction proceeds benefiting student scholarships. NEW THIS YEAR: An optional WCOE Entreprenur Workshop is being offered Friday, May 10th. More details are below. We hope to see you there!
May 9 | Conference Overview
The WCOE Conference is a full-day conference on Thursday, May 9 beginning at 8:00am with check-in and a continental breakfast, followed by a conference welcome and sessions starting at 8:30am. The day will include specialized breakout sessions, group and panel speakers, and will wrap up with a networking social ending at 4:30pm.
Featured Keynote Speaker
Jody Urquhart is a motivational speaker, coach, facilitator, and author who is passionate about spreading the message of the importance of fun and meaningful work. A motivational speaker for more than 16 years, she has coached, facilitated, and consulted for thousands of top organizations across the United States and Canada including Merck, Pfizer, the U.S. Army, Sysco, and IBM Canada. She is the author of the best-seller All Work & No Say... Ho Hum, Another Day, which provides managers with new approaches and techniques for fostering professional satisfaction, encouraging employee development, and building organizational unity.
Additional Speakers and Presenters
Learn about this year's conference presenters: Lori Addicks|Larkspur Group, Claudia Krevat|Claudia's Mesa, Karen Lum|K. Lum Consulting, Marissa McDonough|Live From the Laundry Room, Katie Pederson|Edward Jones, Lorca Smetana|MSU Leadership Development, and Suzi Berget White|Montana Women's Business Center.
May 10 | Half-day WCOE Entrepreneurs Workshop (optional)
New this year! An optional half-day morning workshop will be offered following the conference on Friday, May 10. This workshop is intended for those who want to dig deeper into the entrepreneurial and personal business world. This workshop will begin at 8:00am and end by 12:30pm. The workshop will include a group session, specialized breakouts, informative panel with Q&A, and direct one-on-one business coaching. Workshop will be capped at 50, so don't wait to register!
Featured Keynote Speaker
Liz Marchi|Frontier Angel Fund
Additional Speakers and Presenters
Panelists and breakout presenters include:
Kara Gallinger|The Work Spot, Michelle Haught|The Haught Spot, Kristen Nichols|Once Upon a Child, Christina Price|Bar Method, and more!
Registration is Open!
Early bird conference registration is $105 (must register before April 15), and regular registration is $125. Conference attendees will receive a reduced rate of $50 for the Friday entrepreneurial workshop; regularly $75. Space is limited so be sure to register before seats sell out!
Outstanding Woman Menor Award: Nominate someone today!
The Outstanding Woman Mentor Award honors a woman in the business community who has demonstrated strong leadership and has donated time, inspiration, expertise and friendship to others. As a result of her act of mentorship, she has impacted other woman in her community, by encouraging personal and professional growth and helping them to achieve excellence. Nominations are due April 15th.
Thank You to These Generous 2019 Conference Sponsors:
Hosting Sponsors
and

Lunch Sponsor

Session Sponsor
Networking Sponsor
Breakfast Sponsor
Printing Sponsor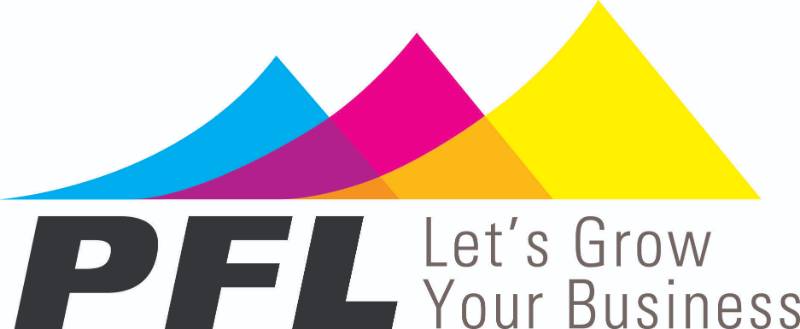 Break Sponsor

Auction Item Donors
Bequet Confections
C'mon Inn
Gallatin Valley Mall
MSU Alumni Foundation
MSU Office of the President
Olivelle
Open Range
Yellowstone Zip
For sponsorship or registration information contact Anna at anna.reardon@montana.edu or 406-994-6195.
We are on LinkedIn and Facebook!
---
Brief History
The MSU JJCBE Women's Circle of Excellence (the Circle) was created in the fall of 2006 based on the vision of Jackie Sather and Micki Munro. A group of alumnae and administrative employees of the CoB were brought together to form the Core Committee of the Circle. In the spring of 2007, the Core Committee hosted the Circle's first event, a graduation celebration for the graduating seniors and masters women of the CoB where they were congratulated on this significant achievement by local JJCBE alumnae.
The Core Committee brought the first annual Women's Circle of Excellence conference, a two-day event held at the Hilton Garden Inn in Bozeman, Montana on April 17th and 18th, 2008. This also coincided with the 115th anniversary of the College of Business. The theme of the conference was "Links of a Lifetime," which promoted the existing bonds between alumnae and friends and fostered opportunities to establish new ones.
This conference featured national and local speakers who presented inspirational and educational sessions and events, as well as mentoring and networking opportunities. These two days featured presentations capturing the true meaning of being a woman in today's busy world, while sharing the pride that comes from being linked by the common thread of graduating from the same institute in business.
---
Women's Circle of Excellence Newsletter:
Previous Events Highlights and Pictures:
2008 Inaugural Women's Circle of Excellence Event
2009 Women's Circle of Excellence Event
2010 Women's Circle of Excellence Event
2011 Event: W2 The Women to Women Conference
2012 Women's Circle of Excellence Event
2013 Event: W2 The Women to Women Conference
2015 Event: W2 The Women to Women Conference