Women's Circle of Excellence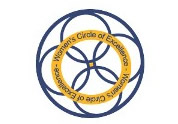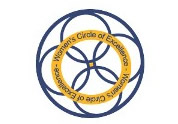 Mentoring, Inspiring, Networking, and Educating...
The MSU Jake Jabs College of Business & Entrepreneurship (JJCBE) Women's Circle of Excellence mission is to enhance and enrich the lives of our women alumnae, associates and friends by opening doors for mentoring and networking while creating educating and inspiring opportunities for women by women.
---
2016 WCOE Conference
May 12, 2016
Jabs Hall, Montana State University
Bozeman, Montana

The Jake Jabs College of Business & Entrepreneurship Women's Circle of Excellence invites you to join us for the 8th Annual WCOE Conference including inspirational and educational sessions to help you grow as a professional. Enjoy specialty classes and networking opportunities. The full day conference will take place starting at 8am on Thursday May 12th, 2016 at the new and innovative MSU Jabs Hall, followed by a networking social with silent auction to benefit women student scholarship.
Learn and grow with professionals, discover your potential, connect with alumnae and local businesswomen and support women students.

CPA CPE Credits available: 8.4

Click here for the Registration Brochure.
TENTATIVE CONFERENCE SCHEDULE:
*schedule subject to change
8:00-8:25 am: Registration
8:25-8:30 am: Welcome
8:30-9:45 am: Morning Specialty Session 1 (see below for details)
9:45-10:00 am: Morning Break
10:00-11:15 am: Morning Specialty Session 2
11:15-12:00 pm: Lunch
12:00-12:15 pm: Messages from the MT Congressional Offices
12:15-1:45 pm: Interactive Group Session:
3Ms of Employee Motivation: Mastery, Membership, & Meaning with Betsy Webb, MSU
*Session Presentation
1:45-2:00 pm: Afternoon Break
2:00-3:20 pm: PechaKucha Presentations - My "Aha!" Moment
3:20-3:35 pm: Afternoon Break
3:35-3:45 pm: Mentor Award
3:45-5:00 pm: Keynote Speaker
Business Beyond the Big Sky with Lisa Edwards, Global Boutiques
5:00-6:30 pm: Networking Cocktail Hour and Scholarship Auction
Specialty Sessions:
Forming Boss Lady Alliances: The New Rules of Networking
Lauren Caselli, Lauren Casselli Events
*Session Presentation

Make Your Website and Engine for Growth
Steve Cannon, pulseCHECKER
*Session Presentation

Multi-Faceted Marketing
Anya Petersen-Frey, Small Business Development Center
*Session Presentation

What Women Should Know About Estate Planning
Dr. Marsha Goetting, MSU Extension
*Session Handout
Estate Planning website


2016 Conference Sponsors

Event & Keynote Sponsorship Level


Breakfast Sponsorship Level

Printing Sponsorship Level

Networking Sponsorship Level


Afternoon Break Sponsorship Level


Friend Sponsorship Level
KANDI DAVIS

"Send Her to the Conference" Sponsorship Level
JOAN BLAKE
KANDI DAVIS
We are on LinkedIn and Facebook!
---
Brief History

The MSU JJCBE Women's Circle of Excellence (the Circle) was created in the fall of 2006 based on the vision of Jackie Sather and Micki Munro. A group of alumnae and administrative employees of the CoB were brought together to form the Core Committee of the Circle. In the spring of 2007, the Core Committee hosted the Circle's first event, a graduation celebration for the graduating seniors and masters women of the CoB where they were congratulated on this significant achievement by local JJCBE alumnae.
The Core Committee brought the first annual Women's Circle of Excellence conference, a two-day event held at the Hilton Garden Inn in Bozeman, Montana on April 17th and 18th, 2008. This also coincided with the 115th anniversary of the College of Business. The theme of the conference was "Links of a Lifetime," which promoted the existing bonds between alumnae and friends and fostered opportunities to establish new ones.
This conference featured national and local speakers who presented inspirational and educational sessions and events, as well as mentoring and networking opportunities. These two days featured presentations capturing the true meaning of being a woman in today's busy world, while sharing the pride that comes from being linked by the common thread of graduating from the same institute in business.
In 2011, the WCOE collaborated with Prospera Business Network and the Women's Business Center to host the first W2 Conference, offered every other year, as a town and gown partnership.
---