Accounting Faculty, Bonita Kramer, Awarded Prestigious Lybrand Award
Accounting Faculty, Bonita Kramer, Awarded Prestigious Lybrand Award
May 19th, 2013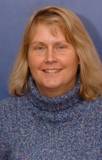 Dr. Bonita Peterson Kramer, Montana State University (MSU) professor of accounting, was notified in May that her manuscript, "False Profits, True Crime: The Ponzi Scheme and It's Apparent Prevalence During Hard Economic Times," published in the May 2012 issue of Strategic Finance, was selected as one of the best articles of the year, earning a Lybrand Certificate of Merit. The manuscript was co-authored with Dr. Tom Buckhoff, a professor of forensic accounting at Georgia Southern University.
The Lybrand Awards are given annually by the Institute of Management Accountants (IMA). Each year, the IMA awards a Lybrand Gold, Silver and Bronze Medal to the top three articles published for that year in two of their journals: Strategic Finance and Management Accounting Quarterly. The remaining top articles receive a Certificate of Merit for "excellence in contributing to the literature for the advancement of management accounting and financial management," roughly a dozen manuscripts. More than 100 manuscripts are eligible for these awards.
Kramer was thrilled to learn her manuscript had earned an award. "I am honored to receive this recognition of my work by my peers. I love to write and to try to educate accounting professionals through my articles. Between that and teaching students, sometimes I think I have just about the best job in the world!"
As one of the top researchers for the MSU Jake Jabs College of Business and Entrepreneurship (JJCOBE), Kramer has earned three Certificates of Merit in the past (2004, 2005, 2009) and two Bronze Medals (1998, 2006).
All article submissions are double-blind peer reviewed, and the reviewers on the editorial board use a point system for various criteria to judge article submissions. Each article is reviewed by three members of the editorial board. The point totals are calculated for all published articles in the IMA's two journals and the top 12 - 15 articles are then given to a Lybrand Awards Committee to judge which articles are the top three.
For more information about MSU JJCBE faculty achievements, please visit our website: http://www.montana.edu/cob/bracken/faculty.htm