Laura Black Honored with 2013 MSU Mentoring Award
January 7th, 2013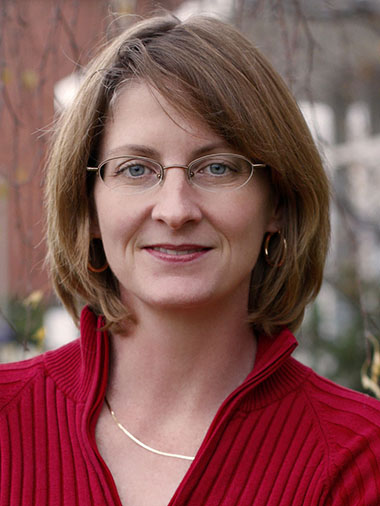 Dedicated teachers, dynamic researchers and faculty devoted to the betterment of Montana are among the winners of the top Montana State University 2013 faculty awards announced this week. The annual awards honor achievement in faculty research, teaching, outreach and creative projects. The awards were presented at the MSU Spring Convocation, which took place at 10:15 a.m. Thursday, Jan. 10, in MSU's Procrastinator Theater.
Laura Black, associate professor of management, received the Women's Faculty Caucus Distinguished Mentor Award. It carries a $1,000 honorarium. The award recognizes an MSU faculty member for mentoring junior women faculty members by helping them negotiate the promotion and tenure process, encouraging their research and teaching activities, and providing "whole woman" role models. Colleagues say that since coming to MSU in 2002, Black has been a dedicated and committed advocate and mentor for numerous female faculty members in the College of Business and across campus. She has created a supportive research and teaching environment for those faculty members and has initiated informal mentoring relationships with junior faculty in the College of Business. Black regularly shares resources, creates opportunities for others and provides guidance in teaching, research and administration.
To see the full list of faculty and staff award winners, click here for the MSU article. For more information about MSU's 2013 Spring Convocation, see: http://calendar.msu.montana.edu/events/7011.
For more outstanding faculty achievements, please click here.