Jake Jabs, president and CEO of American Furniture Warehouse donates $25 million to MSU's College of Business.
Watch the press conference here.
Announcements

Make an appointment with the Bracken Business Communications Clinic

Videos
Student Profiles

Proud to be a Bobcat

Finance Professor Challenges Students and Community to Get Involved, Has Head Shaved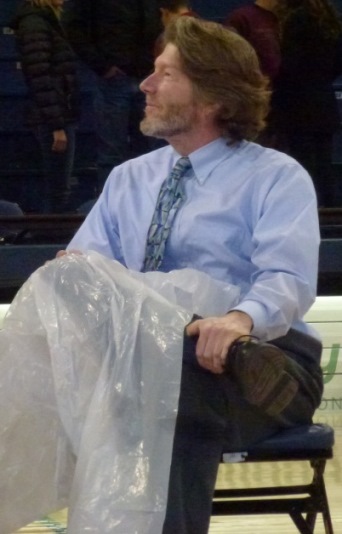 In efforts to connect the academic side of campus with the athletic side, Montana State University (MSU) Athletics has established a "guest coach" position and invites faculty from across campus to participate. Frank Kerins, associate professor of finance in the Jack Jabs College of Business & Entrepreneurship (JJCBE), was chosen to be the guest coach for the Sunday, November 24, women's basketball game against the University of Denver in Worthington Arena.
Read the full story...
JJCBE in the News