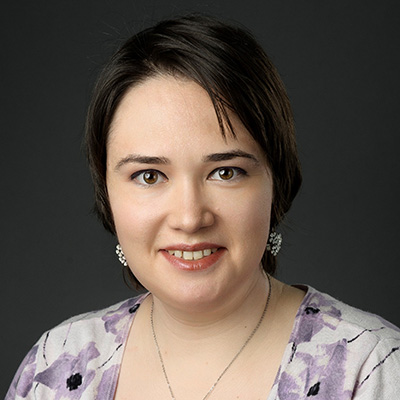 Office: Online Only
Email: [email protected]
Phone: (406) 848-1535


Nadya Modyanova completed a B.A. (First Class Honours) in Linguistics with Cognitive Science at University College London, and a Ph.D. in Neuroscience at the Massachusetts Institute of Technology, where she carried out research on and taught about normal and abnormal child language acquisition and its genetics.
After many years of living, studying, and working in different places (Russia, Switzerland, France, UK, Portugal, and the United States), Nadya discovered the last best place of Bozeman, MT. Here, since 2013, Nadya has been teaching English as a Second Language at the INTERLINK International Institute (previously A.C.E. Language Institute), not only continually improving her own knowledge of experiential learning and student-centered teaching (along with proper grammar, writing, listening, presenting, and academic discussing), but also helping international undergraduate and graduate students succeed in learning and applying different aspects of English language to their studies, work, and life.
In the meantime, since 2017, Nadya's been a writing coach with the Bracken Business Communications Clinic, and she enjoys assisting students with all aspects of business writing and presenting. Nadya also taught the highly coordinated BMGT 205 Professional Business Communication for 3 semesters.
In May 2022, Nadya earned a pilot research grant from Montana INBRE to investigate how children learn to communicate, in particular whether gestures can help with communication in rural Montana children with autism or children with language impairments. The search for research assistants and child participants is ongoing! (contact Nadya if you're interested!)
In her spare time (what spare time?), Nadya likes to take advantage of the great outdoors and go hiking or cross-country skiing.