The Jabs E Series invites senior executives from business firms and organizations across the country as well as entrepreneurs to spend time on campus interacting with students and faculty. This program offers MSU students the opportunity to connect with executives and entrepreneurs, in efforts to inspire students to pursue careers as innovative, responsible, and ethical business leaders. Click here to learn more about this program.
Most Recent Event:
Wednesday, April 20
Public Presentation: 5:30-7:00 pm
Location: Jabs Hall 111

MSU Calendar: https://www.montana.edu/calendar/events/41714
Title: "Taking action on your ideas"
At some point or another, all of us have had an idea for a business or a problem that we have wanted to solve, but have never pursued it. Either we have been too busy with school or work, or haven't felt we had the necessary skills to pursue it. Ben and Zariah are here to show us how to shed this mindset and adopt a new way of thinking. Both non-business majors, Ben and Zariah have been able to successfully start, maintain, and accelerate the ideas they realized during their time in college. Their stories of successes and failures, time management tactics, resource leverage, and braving the unknown are to help students recognize their true potential as a creative individual and give them the courage to take those first steps towards autonomous innovation.
About the Speakers: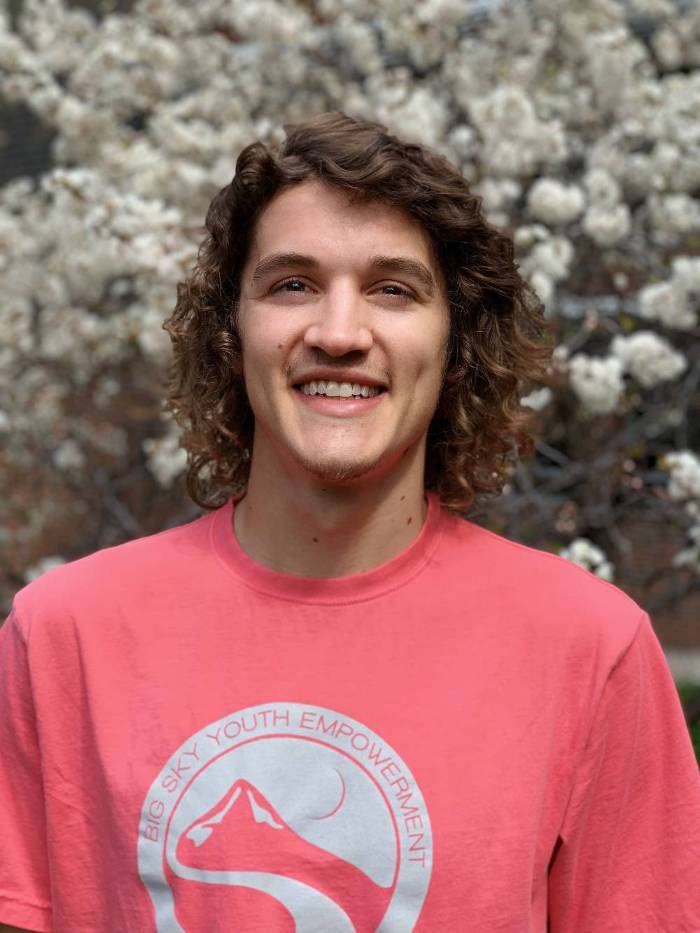 Ben Deuling, owner of SporeAttic
SporeAttic LLC is a gourmet mushroom farm in Bozeman, Montana. Ben moved from Michigan in 2017 to join a Ph.D. program in Molecular Bioscience at Montana State University. After 2 years working towards his doctorate, Ben finally accepted that he was unhappy, unfulfilled, and that academia would not take him where he wanted in life. Around that time, Ben discovered a passion for cultivating gourmet mushrooms, which utilized his training in Microbiology. Only now, instead of writing manuscripts and chasing grants, he uses that training to make high quality food, while still getting his science fix. SporeAttic launched on Halloween 2020, and after their first year in business, Ben and his team produce and sell over 400 pounds of gourmet mushrooms every week around the Gallatin Valley. For Ben, this is only the beginning.
Zariah Tolman, founder & executive director of Positivity Outward
Positivity Outward is a nonprofit with an app to empower rural youth with mentors. The mentors guide the students to use reflection and action as tools for well-being in topics like mental health, self-discovery, and college/career prep. Inspired by her experience of growing up in a town of 50 people, her vision is for every rural youth to feel self-aware, connected, and confident. The organization just began its research-based pilot with 35 mentors who will support up to 100 students from rural middle and high schools in Montana, Idaho, and Wyoming. Zariah's work with youth and Positivity Outward will continue when she starts a PhD in Developmental Psychology at the University of California Riverside this fall.
---
Past E Series Guests:
9.30.2021 Eduardo Garcia: "Stay on Mission: A tale of curiosity & big living against the odds."
10.21,2021 Behrooz Abdi: "Navigating Uncertain Times"
---
The Jabs E Series will provide alumni and friends an opportunity to return to campus and offers them a compelling reason to travel to Bozeman. The time spent on campus will vary, anywhere from 1-2 days. This will not only provide our students a venue to meet executives in a familiar environment, it will allow them time to become comfortable around individuals in executive roles. Students should discover they are not only successful but very approachable and willing to share their story and advice.
If you are interested in participating in this or other programs in Jabs, click here to fill out this form.
Questions? Please contact Audrey Capp, 406-994-7026 or [email protected].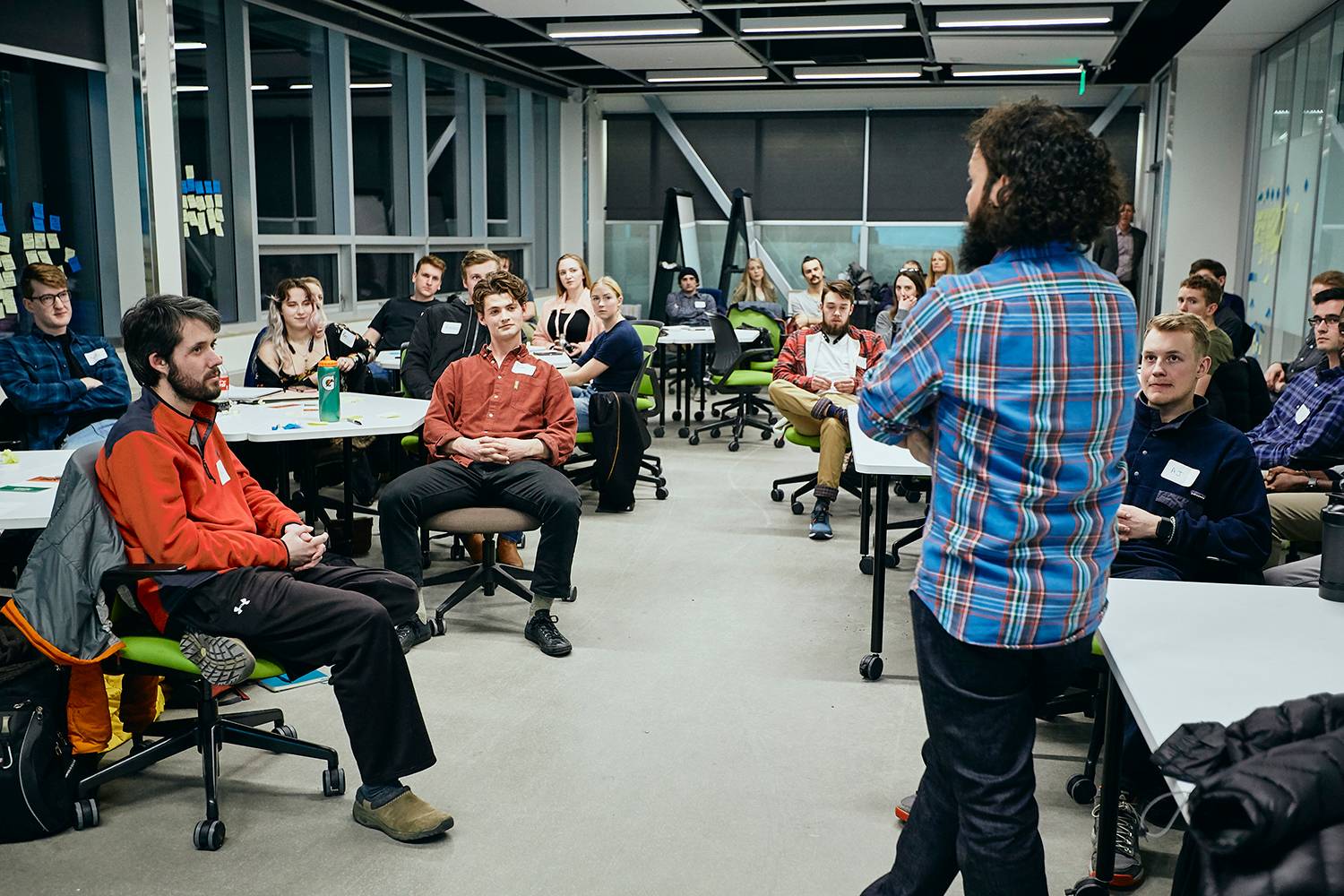 Marc Maleh, Global Director of Experience at HUGE, facilitates a workshop for MSU students in Jabs Hall.