Faculty Mentoring Program
For Tenure-Track and Non-Tenure-Track Faculty in the first three years of their career.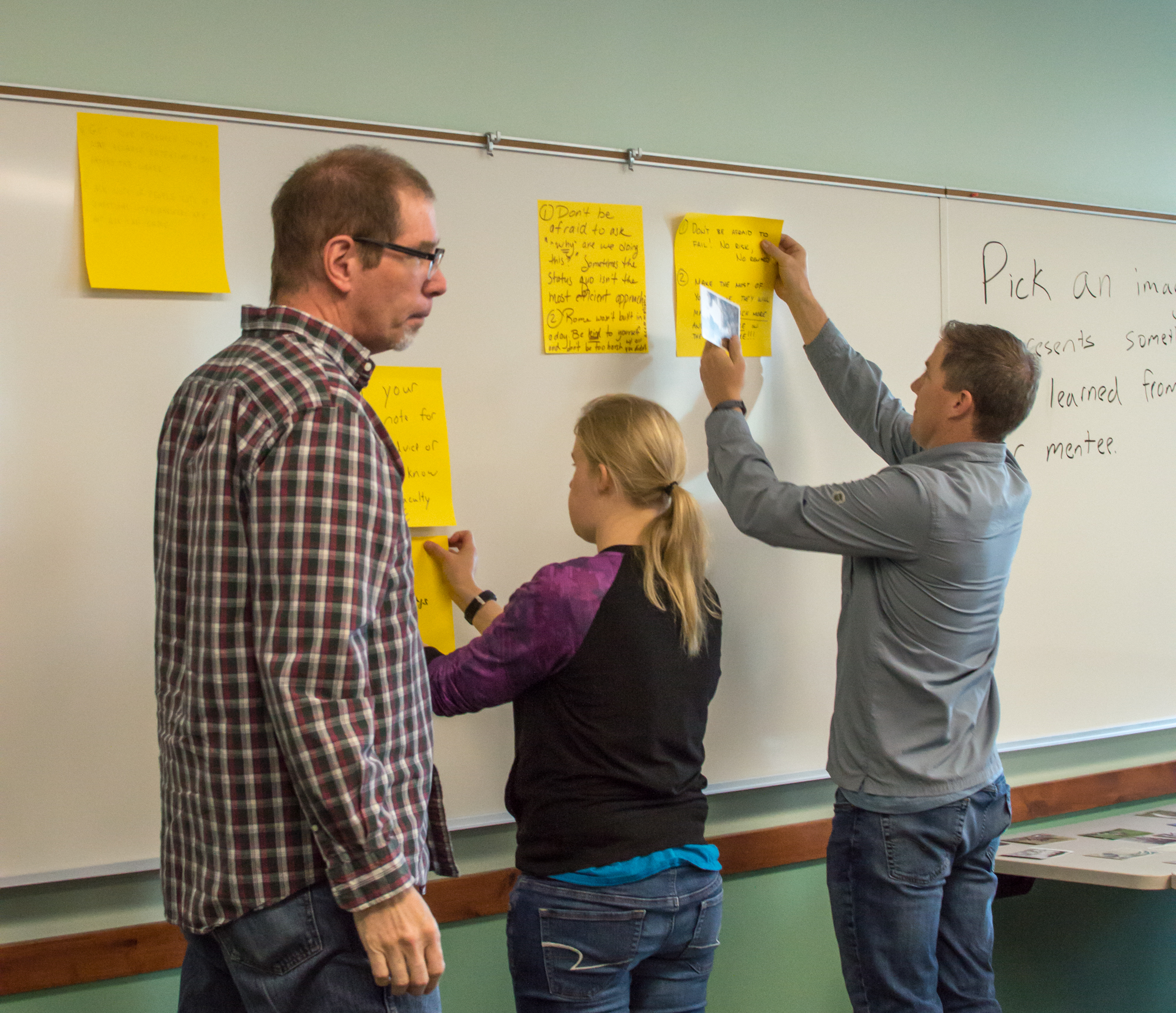 The Early Career Mentor Program matches new faculty starting out in their careers with a network of mentors who have successfully received tenure and demonstrated excellence in teaching, research, and service.
"Taking part in the mentoring program provided me with a friendly face and sounding board outside my college. My mentor provided an opportunity to expand my circle of colleagues and provided feedback on my progress as a new faculty member. My mentor also kept me from taking myself too seriously during the ever-stressful first year on the tenure track."

– Dr. Sarah Pennington, Assistant Professor, Education
Mentorship encompasses all aspects of what we do at Montana State University from understanding the goals and wishes of freshman undergraduate students to guiding graduate students through their academic journey to enabling the success of early career faculty in pursuing excellence in scholarship and teaching throughout faculty careers. As part of this continuum, the CFE Mentoring Coordinators pair early career tenure and non-tenure track faculty with experienced faculty outside of the new faculty member's college. Matches meet one-on-one two times during fall semester and three times in spring semester. Other meetings are at the discretion of the mentors and early career faculty. Several group meetings of mentees and mentors are scheduled on a variety of topics throughout the year.
An invitation to new faculty to participate will be sent after they have registered for new faculty orientation or reach out to Nika Stoop at [email protected].