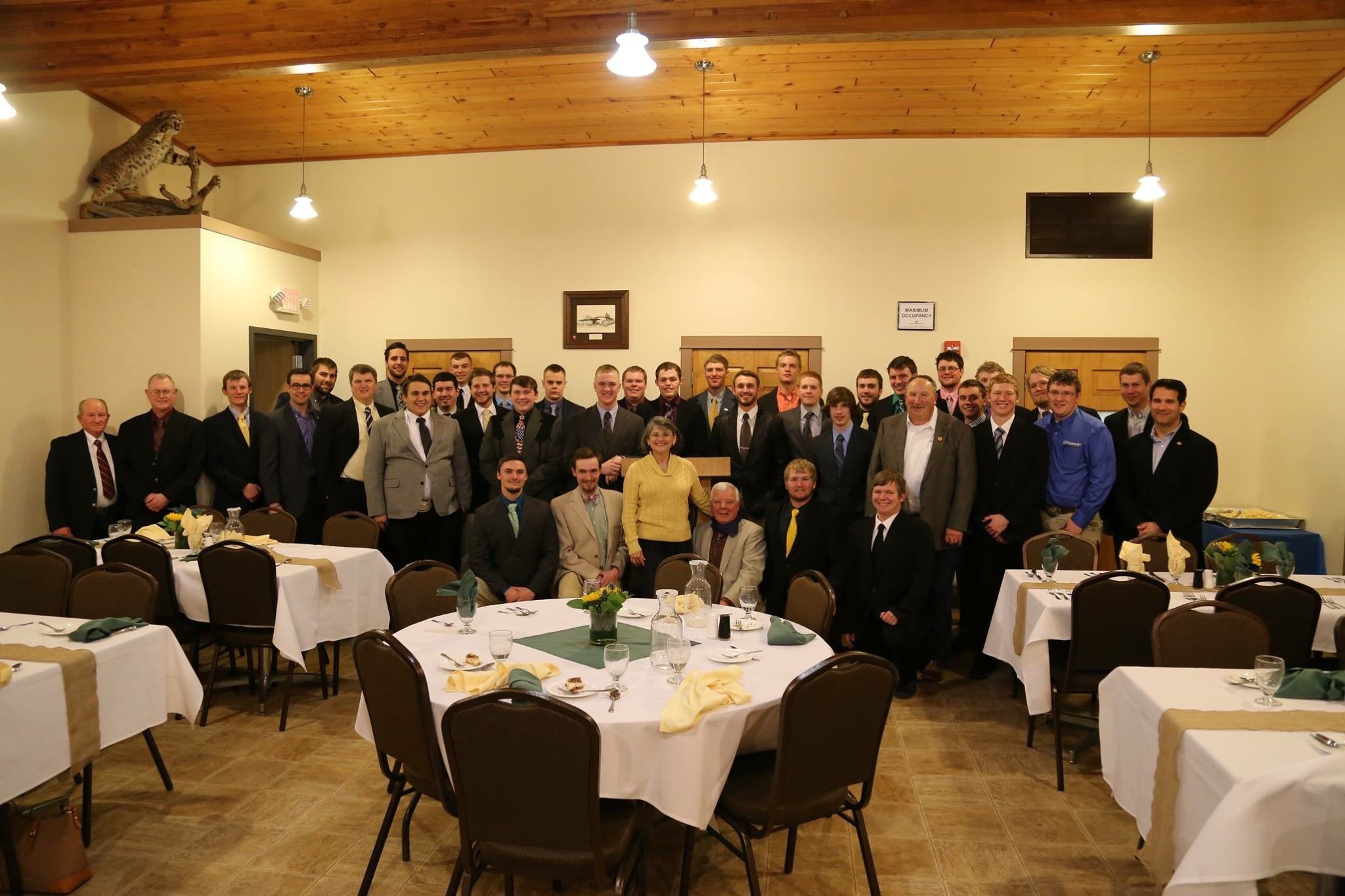 The world needs a few good men. The kind of men who lead by the example of their character and the value of their actions. For more than 100 years, Alpha Gamma Rho Fraternity has successfully endeavored to make such men taking the best and making them better by helping to harness the power within each man to achieve his potential.
Alpha Gamma Rho is actually two fraternities in one. We're a social fraternity offering a host of experiences that involve our members in the rich social fabric of college life, plus we're a professional fraternity bonding our members in a common cause to better themselves as they pursue careers in agriculture, food or fiber industries.
For every man, the road to personal excellence offers both trial and triumph. The road is never easy. But in AGR, you'll find a group of men of brothers dedicated to helping each other find triumph on that road.
Come with us. Share the journey.
Philanthropy

United Way, Montana FFA Foundation, and Farm Rescue

Address

1707 Greek Way

Bozeman, MT 59717

Local Chapter Website
National Website
Recruitment Chair

Hayden Axtman [email protected]

President

Jack Stephens [email protected]