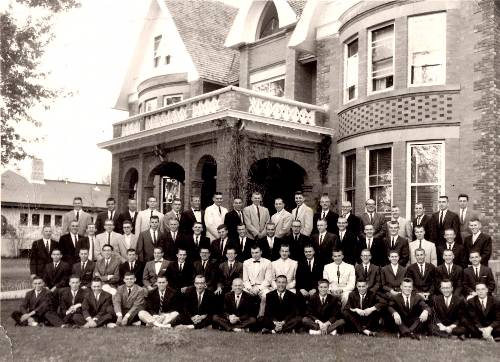 In 1776, Phi Beta Kappa, the first American society to bear a Greek-letter name, was born at the College of William and Mary in Williamsburg, Va. Like the fraternities of today, it had a ritual that was secret to all but its members, as well as a secret motto, grip and password.
Montana State University is proud to be home to eight nationally recognized fraternities. Each fraternity at MSU maintains similar goals and values, but also commits time, effort, and money to individual charities and organizations. Fraternity life at MSU can be described as fun, memorable, and life long. Members of MSU fraternities are not members for just four years, they are members for life.
Whether you are looking for a group of friends to gain leadership experience from, a friend to study with, or a large group of friends to celebrate homecoming with, MSU fraternity life has a chapter for you. You will grow individually as a member of a fraternity, while also creating friendships that will last a lifetime. Many of the current fraternity brothers at MSU will find jobs and make connections with alumni from their fraternities.
If you are interested in learning more about the different fraternities at MSU, please go to their local websites, or contact them directly. All chapters are always willing to give a house tour and educate students more about life as a fraternity brother. Click on the links below to learn more about each chapter.