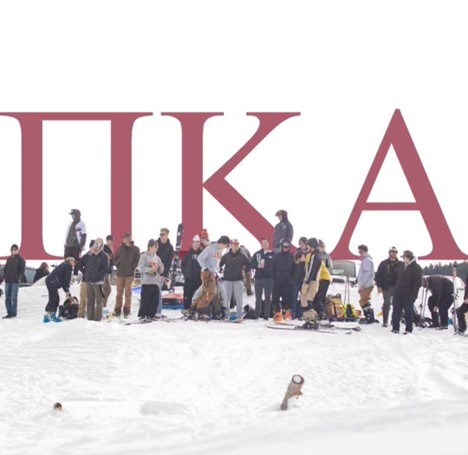 Pi Kappa Alpha is dedicated to developing men of integrity, intellect, and high moral character as well as fostering a truly lifelong fraternal experience.
To fulfill this mission, Pi Kappa Alpha will:
Encourage all our members to live the values taught in our ritual.
Provide innovative services and programs designed to enrich the lives of our undergraduates, alumni, and communities.
Create opportunities for our undergraduate and alumni members to participate in the life of Pi Kappa Alpha on a daily basis.
Promote and foster a spirit of pride, loyalty, inclusion and respect for Pi Kappa Alpha and its rich history.
Empower our undergraduate and alumni members to help shape Pi Kappa Alpha's future by being informed ambassadors and involved advocates.
Encourage our undergraduate and alumni members to take an active role in advancing Pi Kappa Alpha's interests by volunteering their time and by contributing to the Fraternity's annual giving campaign.
Communicate effectively and efficiently with our alumni, students and host institutions through various channels on a continuous basis.
Value academic achievement and practice academic integrity.
Establish positive and lasting relationships with our host institutions, alumni and communities.
Encourage our members to be of strong mind and body.
Chapter Update - Fall
The men of Pi Kappa Alpha have had a great Fall 2021. Over the semester, we initiated 39 exemplary new men into our fraternity. The chapter achieved a combined GPA of 2.98. Our GPA continues to climb as we continue inculcating scholarship programs and initiate highly motivated new members. The MSU Pikes continue to emphasize philanthropy and community service, raising over $6,000 and dedicating 500 volunteer hours to the Bozeman community. As we head into 2022, scholarship will remain our top priority, aiming to increase our house GPA to a 3.0 chapter wide. On a national level, we have made it our goal to earn the Robert Adger Smythe Award. This honor is only given to the top Pike chapters in the nation. Locally, we will continue to improve our relations with the university as well as the Fraternity and Sorority community.
Information