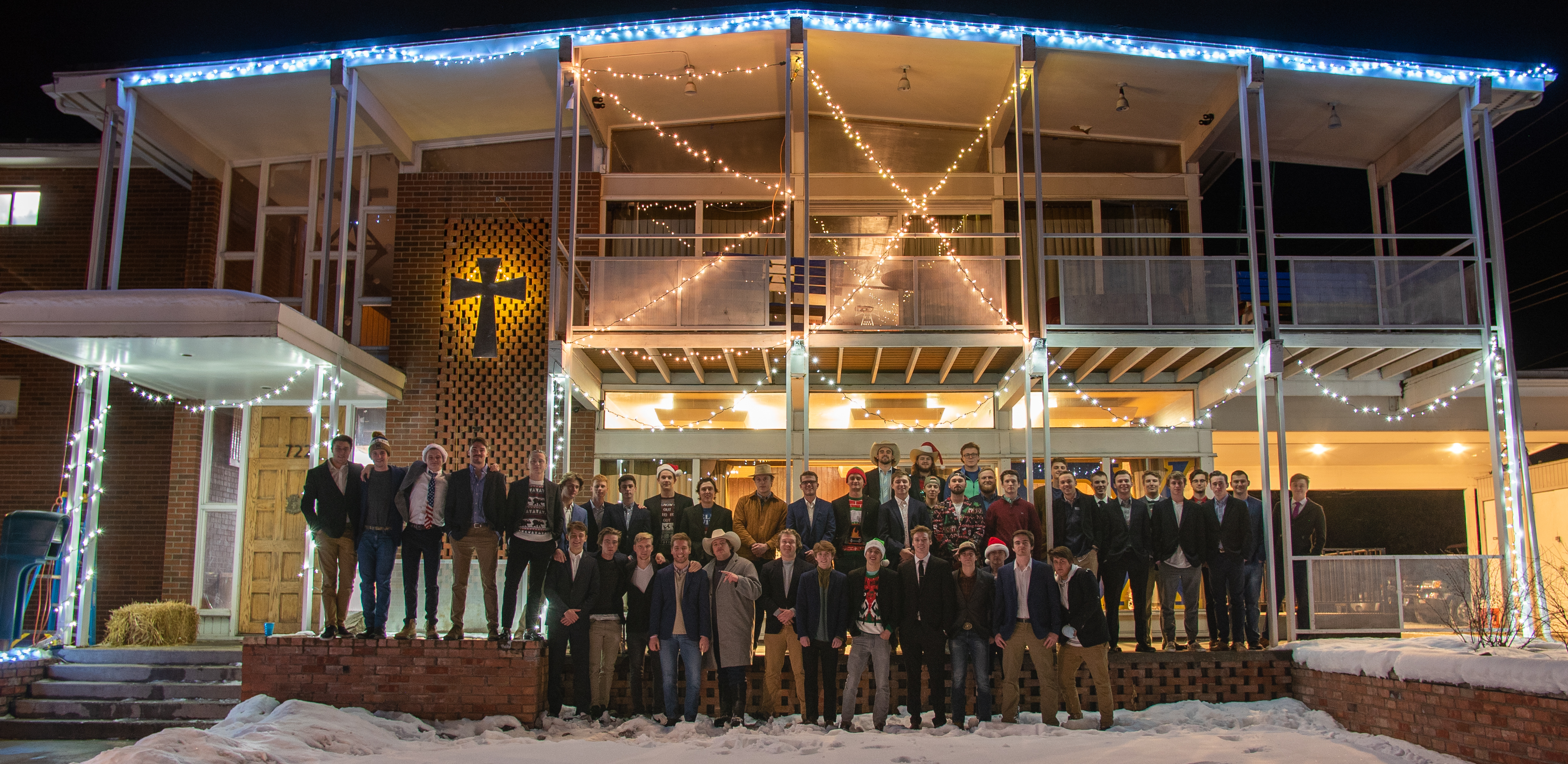 The fundamental purpose of the Sigma Chi Fraternity is the cultivation, maintenance and accomplishment of the ideals of friendship, justice and learning within our membership.
Sigma Chi Fraternity best serves its purpose by developing, implementing and monitoring programs that foster leadership, build character and promote positive relationship skills which, in turn, enable our members to become productive and caring participants in their families, colleges and communities.
Sigma Chi's core values are friendship, justice and learning. Our vision is to become the preeminent collegiate leadership development organization—aligned, focused and living our core values. Our mission is to develop values-based leaders committed to the betterment of character, campus and community.
Chapter Update
The members of the Beta Rho chapter of Sigma Chi at MSU are looking forward to another exciting and fulfilling year. After a very successful 2019-2020 school year, which included reaching our goal of over $30,000 raised for the Huntsman Cancer Institute, we are ready to do what it takes to continue our upward trend as a chapter. We have made significant improvements over the last few semesters to our house GPA and we plan on continuing this improvement while at the same time successfully increasing and maintaining involvement and positive relations with our MSU, FSL, and Bozeman communities.
We are grateful to be a part of one of the best campuses in the nation and continuing with over 100 years as affiliates with the school, we plan to only go up from here by taking on even more responsibility within our community and with our fellow students. If you would like to learn more or have any questions about the Beta Rho chapter of Sigma Chi please contact Weston Danley.
Information
Philanthropy
Huntsman Cancer Institute
Address

722 South Wilson Ave
Bozeman, MT 59715

Local Chapter Website
bobcatsigs.org
National Website
sigmachi.org
Recruitment Chair

Jason Kwasny

[email protected]

President

Bobby Beers