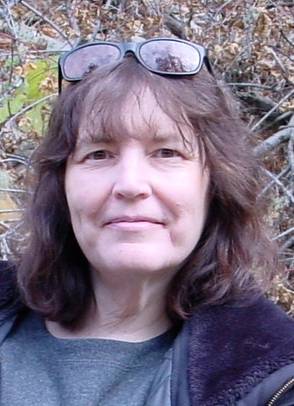 Email
Research Interests
Text and Image
Myth and Metaphor
Nature
Gender
Education
PhD, Syracuse University, New York, NY, 1982
Awards, Honors, and Affiliations
Provost's Award for Undergraduate Research/Creativity Mentoring, 2011.
Chamber of Commerce Award for Excellence, 2011, 2008, 2005, 2003, 2000.
Humanities Montana grants for planning and production, "My Book and Heart Shall Never Part," Writer and Director, 2008.
College of Letters and Science Outstanding Teaching Award, 2003.
The President's Excellence in Teaching Award, 2000.
The Writers Community Writer-in-Residence, YMCA National Writer's Voice, 2000.
The Charles and Nora L Wiley Faculty Award for Meritorious Research, 1997.
Phi Kappa Phi Award for Distinguished Teaching, Anna Krueger Fridley Distinguished Teacher Award, 1993.
Fellowship in Literature, awarded by the Montana Arts Council, for 1989-1990.
Pacific Northwest Booksellers Award, for excellence in fiction, to Margaret of the Imperfections, March, 1989.
Betty Coffey Award,1988.
The Montana Award in the Humanities, Montana Committee for the Humanities, 1984
Djerassi Foundation Artist-in-Residence. 1984,1983.
LOGON '83, (co-director), awarded the Helen and Martin Schwartz Prize, as the exemplary humanities program in the United States, National Federation of State Humanities Councils,1984.
Book events for my work, American Academy of Religion, Denver, 2001; American
Academy of Religion, Western Region, Claremont, California, 1989, (and elsewhere).
Recent Publications
Loves and Wishes, a limited-edition, illustrated, letterpress edition of the story. Black Mountain Press, forthcoming.
"Eye of a White Rabbit," GARGOYLE, Number 57, forthcoming.
Gods after God: an Introduction to Contemporary Radical Theologies, book review, IMPLICIT RELIGION, forthcoming
CORONA: Marking the Edges of Many Circles. A Journal of Arts and Ideas. Founder and Co-Editor. Volume V, 2009.
"The Duct-Tape Side of the Moon: Rip Van Winkle and the Separation," The Kenyon Review, 2009.
"Sally, Lucky, Ghost, and Spot," Image, Number 56. Winter, 2007-2008.
"The Thunderbolt Stitches," in DISTURBANCES IN THE FIELD: ESSAYS IN HONOR OF DAVID L MILLER. Ed. Christine Downing. Spring Journal Books, 2006.
"Bride's Blood and God's Laugh: Reading the Evidence of Desire on 'The Blank Page' of the
Torah," (originally in RELIGION AND LITERATURE), SHORT STORY CRITICISM, vol. 75, 2005.
Film
My Book and Heart Shall Never Part, Director and Writer, Corona Productions, 2008.