Wallace Stegner Bibliography
Bibliography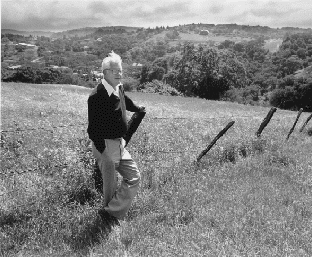 Wallace Stegner
Wallace Stegner, author and American historian, is best known for his prolific writing on the American West. Wallace Stegner was born on February 18, 1909. Stegner spent his childhood in Montana, Utah, and Saskatchewan. Stegner earned his B.A. from the University of Utah. He received his M.A. and Ph.D. from the University of Iowa. Stegner's most notable awards include the Pulitizer Prize for fiction and the National Book Award for fiction. Stegner also founded the creative writing program at Stanford University. Stegner was married for 59 years. He had one son. Stegner died on April 13, 1993.
Annotated Bibliography
BOOKS BY WALLACE STEGNER
By T.H. Watkins
Note: All books are presented in the order in which they were published. Most are still in print, in various editions; check with your local library or bookstore for their availability.