Philosophy Program Overview
Philosophy at MSU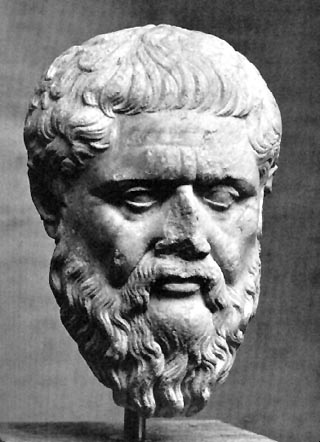 Philosophical thinking springs from many dimensions of human experience – curiosity and wonder about nature and the purpose of life, a desire for justice, attentiveness to beauty, and inquisitiveness of human beings everywhere about their own nature and the nature of things outside them. Philosophy aims to teach us the best ways to think about fundamental human questions that occur to almost everyone from time to time, and how we might answer them.
The kinds of skills developed by study in philosophy include:
Developing students' ability to think critically. (Critical thinking is the capacity to enter skillfully into a point of view not necessarily one's own, apply reasoning to it impartially, decipher its connections with other ideas and positions, extract its consequences (intentional or unintentional), and evaluate its strengths and weaknesses.)
Developing students' ability to read critically, which applies the skills of critical thinking to texts.
Developing students' ability to discuss critically, which applies the skills of critical thinking to discussion and includes developing not only the ability to speak articulately, but also the ability to listen attentively to others.
Developing students' ability to write critically, which applies the skills of critical thinking to writing essays.
Acquiring these skills serves the multiple purposes of becoming aware of the views of others on crucial matters of human existence, of thoroughly understanding these views, and of appreciating their strengths and/or weaknesses. As such, philosophy develops skills that are broadly applicable in human life and become particularly useful in professions such as law, government, business, and other fields.
Philosophy is unique in uniting the formal aspects of critical analysis with exciting issues and questions that impact our lives. Philosophical thinking opens new perspectives for students, provides tools for better understanding, and enables students to make critical distinctions. Philosophy emphasizes and encourages reflective, autonomous thinking as well as careful, attentive understanding and analysis.
Philosophy courses at Montana State University examine the history of philosophy as well as innovations and issues in contemporary philosophy. We offer classes from the introductory level to upper-division courses in ethics, theory of knowledge, the nature of consciousness, philosophy of science, Asian philosophy, social and political philosophy, philosophy of film, other animals, aesthetics, philosophy of religion, logic, metaphysics, and the history of philosophy.
We offer both a Bachelor of Arts in Philosophy and a minor in Philosophy.
What can you do with a degree in Philosophy?
Take a look at MSU's What Can I Do With This Major... page.