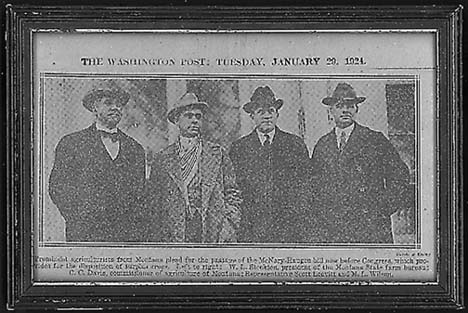 M.S.C. Agronomist and Future Under-Secretary of Agriculture M. L. Wilson Lobbies Congress to pass McNarey-Haugen Bill, Washington Post, 1924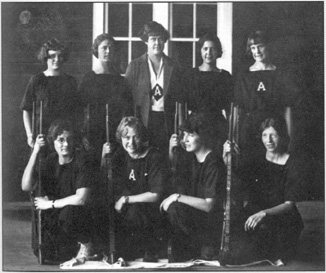 1924 Rifle Team, from In the People's Interest
Following the First World War, the United States was in political, social, and economic turmoil. Montana State College could not escape the problems of the time, although valiant attempts were made to ease the impact of economic anxieties that shortly gave way to economic catastrophe.
Under the guiding efforts of engineers William Cobleigh and Earle Norris, MSC continued on the path towards realizing Hamilton's vision of making MSC into an engineering and technical college. Cobleigh and Norris began to form connections between the college and various industrial firms. The agriculture department also prospered at this time under the direction of Frederic Linfield.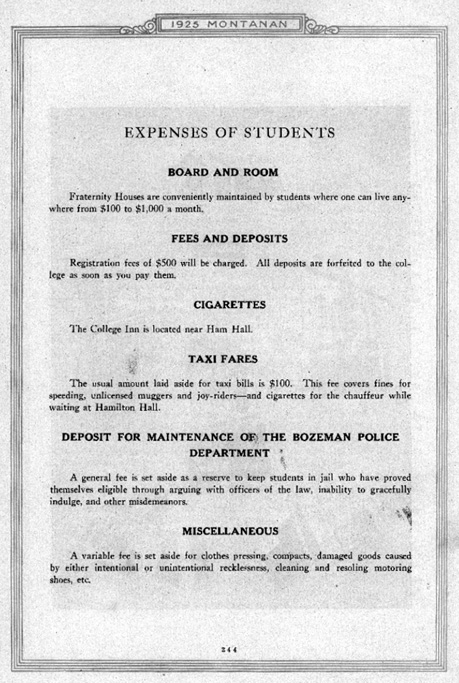 Satirical Listing of Student Expenses, 1925 Montanan
The Roaring 20s swept the campus. Despite (or perhaps because of) Prohibition, students reveled in the more-than-occasional drink and delighted in the dance crazes associated with the Jazz Age. Alcohol consumption and public dancing led President Atkinson to exert greater control over the students. He created the Septemviri, an honorary society established to safeguard campus traditions and to enforce particular rules of social conduct. The Septemviri consisted of seven senior men, recommended by the faculty. Their enforcers consisted of the "Fangs" a group of sophomore men, and the "Spurs" a group made up of sophomore women. They carried out the decrees of the Septemviri by restricting freshman activities on campus, mandating that first-year male students wear beanies and first-year female students wear sashes making them easy to recognize among the other students on campus. Those who violated campus rules were summoned to appear before the Septemviri who would then dictate the punishment for the offenders, a favorite for freshmen being a late night dunking in the muck of the frog pond.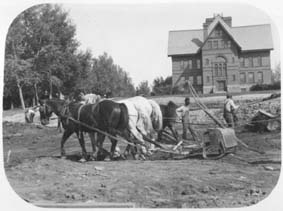 1921 Excavation of Lewis Hall, Archives
In the latter portion of the decade, morale among the students and surrounding community was low due to the hardships placed on the country following World War I. But, in 1928-29, they found a rallying point in the men's basketball team dubbed "the Golden Bobcats." Featuring the play of J. Ashworth "Cat" Thompson, Orland Ward, John "Brick" Breeden, Frank Worden, and Max Worthington, the team won the national championship.