Please read all of the following information carefully. These documents and registration forms are essential for your team to compete.
The Montana Science Olympiad state tournament will be held on Wednesday, March 8, 2023 at MSU.
Team registration closed on Feb. 3, 2023. Payments are due Feb. 24, 2023.
See also the Competition Day Materials page for more tournament day resources including the Block Schedule with room locations.
Contents
NEW: Dining suggestions for tournament day (on and off campus)
Student code of ethics form and survey (All students must sign the code; the survey data is optional but helps us make our tournament better.) New for 2023 -- If students enter their coach's email on the form, the coach will receive notification that the student has signed the code of ethics, so if you would like to know who has signed, please make sure your students have the coach's proper email.
[Revised 2/16/23]: Scilympiad instructions. Making a coach account (use last year's if you have one), registering your team, adding your students, and connecting your students to events (this last one is new).
Museum of the Rockies STEM Night registration (closes Feb. 28, 2023)
Museum of the Rockies STEM Night registration open
The Museum of the Rockies hosts a free private event for all registered Science Olympiad teams.
Tuesday, March 7, 2023 - 5:30pm to 8:30pm (come anytime)
This event features planetarium shows; demonstrations and presentations by MSU faculty and student clubs; plus your chance to see all the amazing exhibits at the Museum of the Rockies including two new traveling exhibits:
Planetarium shows and presentations are not pre-scheduled this year.
COACHES: Please register on behalf of your team(s) rather than having individual students register. If you have any questions or need to change or cancel after registering, please email
[email protected]
The form asks approximately how many students and how many adults will attend. NEW THIS YEAR: We also ask approximately how many slices of pizza you think your group may want to purchase (Large Costco-sized slices at $2/slice; cash only). The numbers you enter are for planning purposes only; if you have small changes, there is no need to let us know.
Registration closed on Feb. 28, 2023. If you have any questions or need to make changes, please email

[email protected]
Team registration open
Team registration has now closed for the March 8, 2023 tournament.
Payments are due Feb. 24, 2023. (See below for team fees, which are the same as in past years.) Online credit card payment form is now open. See team fees below.
CLOSED Feb. 3, 2023 >> Division B team registration (middle school)
CLOSED Feb 3. 2023 >> Division C team registration (high school)
Please contact [email protected] if you have any questions.
Team registration fees
2023 team fees are as follows and have remained the same as last year. Please register your team(s) first using the forms above; on that registration form you will choose credit card payment or invoice. The link to pay online by credit card is below.
Division B (Grades 6-9)
$325 Varsity Team of 11-15 Students

$275

Varsity Team of 10 or Less Students
$200 JV Team (second team)
Division C (Grades 9 - 12)
$325

Varsity Team of 11-15 Students

$275

Varsity Team of 10 or Less Students
$200 JV Team (second team)
How to pay
You can pay online by credit card -- visit our payment form here or we can send you an invoice so you can pay by check. Please specify your choice when you register your team. [NOTE: If you are registering 1 varsity team and 2 (or more) JV teams, you will need to pay by check]
Hotel blocks
Teams can take advantage of Science Olympiad room blocks at the following hotels in Bozeman. Choose from several options with the links below.
Our special rate is guaranteed if reserved by Feb. 15, 2023.
$159 - $169 -- complimentary hot breakfast and more
This is the brand-new hotel on the east end of downtown - complimentary hot breakfast and more
Science Olympiad Rules Manuals
Science Olympiad Rules Manuals are available. Download free 2023 Science Olympiad Rules Manuals
MTSO state tournament is for Division B (grades 6-9) and Division C (grades 9-12). Each team can have at most 15 students, with limits on the number of 9th and 12th graders on each type of team.
The rules for team membership, set by National Science Olympiad policy are available here:
Home, virtual, alternative & private school
Coach Office Hours - Feb. 21, 2023
This season we have two MTSO staff members that will be available to support coaches and or students with any questions related to the tournament. We will be hosting open office hours throughout the season. If we don't have answers in the moment to help you, we will follow up! Please feel free to join as often as you'd like! Upcoming office hours are:
Tuesday, Feb. 21 from 4-5pm. No need to RSVP!
You can drop-in by using this WebEx coach office hours link.
https://montana.webex.com/montana/j.php?MTID=md99d29655dac31dc798638d6696a100f
Tips for new coaches
Presented in February 2023. Hear from Dr. John Loehr and National Program Director Dan Nichols from National Science Olympiad about best practices for preparing your Science Olympiad team to compete in a tournament and what to do on competition day!
Video: How (and Why) to Start a Science Olympiad team at your school (Oct. 20 2022)
This video presentation was part of the MFPE Educator Conference on Thursday, Oct. 20, 2022. Learn the nuts and bolts of Science Olympiad plus tips from a SciOly coach.
Watch the presentation for the 2022-23 season.
Coach welcome presentation (Nov. 29, 2022)
New and returning coaches met online on Tuesday, Nov. 29, 2022 to ask questions and share information about the upcoming season. This session was recorded: You can watch it on YouTube here
Video archive (2021):
This video is archived for historical puurposes only. Please view the most current version for accurate information. Watch the 2021 video recording.
NOTE that while this presentation offers many tips that apply in any season, it also includes some specific information about the 2022 season, which is already passed.
Coach newsletters 2022-23 season and older archives
Subscribe here. NOTE: Emails will come from [email protected], so please add this address to your list of accepted addresses so your newsletters don't get blocked.
2022-23 season
---
Archives
Letter of support coaches can give to school leaders
Need a letter of support to show your school leaders the value of Science Olympiad? Here is one you can print out or download.
Scilympiad software
We are using the Scilympiad software again for the 2023 tournament. There is nothing you need to do until Spring 2023.
At any time, you can make a coach account at: https://scilympiad.com/mt (If you already have an account from last year's tournament, please make sure you can still access it.)
Montana Science Olympiad T-Shirts & Hats
T-shirts and hats will be available for $10 each. Design is on the front. Back is plain with no printing. Order form will open in Spring 2023.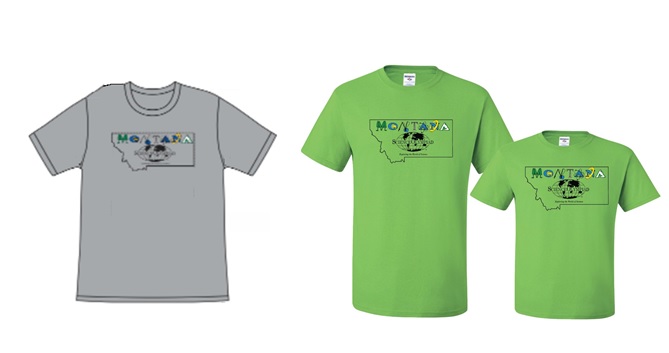 Hats are heavyweight brushed cotton, color is light khaki with navy blue trim.