Placement Exams
Math Survey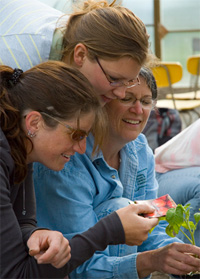 It is a university-wide policy that the prerequisites for mathematics and statistics courses will be enforced. The prerequisite skills can be verified via your AP Credit, ACT or SATMath scores or by taking the Math Placement Level EXam (MPLEX) during orientation.
The MSU math placement flow chart (Summer 2014, Fall 2014), that will be sent to you with other orientation materials, will give you an idea of which MSU mathematics or statistics course you can enroll in based on your current ACT or SATMath scores. If you would like to enroll in a higher-level math course than your score allows, you can attempt a higher placement by taking the Math PlacementLevel Exam (MPLEX) while on campus. If you plan to take the exam, be sure to bring a calculator to Orientation. If you haven't taken a math course in the last year or if you are concerned about studying for the placement exam, there is a study guide, "APCAW," available for purchase at the MSU Bookstore. This guide is recommended but not required. A sample MPLEX can be found on the mathematical sciences web site at http://www.math.montana.edu/undergrad/mplex.html.
Keep in mind that placement exam scores are only good for one year. If you do not pass a math class within one year of testing, you will need to take the placement exam again.
If you plan to use your ACT or SATMath scores to satisfy the prerequisite and you have not already had your scores sent to MSU Admissions, please bring your test scores to orientation. Please note that copies of these scores are UNOFFICIAL and will be used for advising purposes only.
If you have any questions regarding math placement, please contact the Mathematical Sciences Department at (406) 994-3601.
Spanish Placement
Spanish Course Placement: Students who would like to enroll in a Spanish course at MSU and have not taken any Spanish do not need to take a placement exam. However, students who have already taken Spanish in high school or at another college are required to take a placement exam before enrolling in a Spanish course at MSU.
If you have had more than one year of Spanish, you will need to take the CLEP test in order to enroll in a Spanish class. This test costs $110, but you can receive between 4 and 11 college credits by taking it. Please note you may be able take a CLEP exam in your hometown. For a location near you, visit www.collegeboard.com/student/testing/clep/about.html. For more information on Spanish placement exams and registration for these exams (CLEP requires pre-registration), visit our website at www.montana.edu/wwwml/placement.html.