Community Banking Program
The Montana banking community has partnered with the Jake Jabs College of Business and Entrepreneurship to meet a demand for well-trained graduates interested in careers in banking. The program consists of internships, curriculum oriented toward community banking, scholarships for students interested in careers in banking, guest speakers, and industry events.
Click here for the official press release announcing this new partnership.
Montana Independent Bankers Association offered the initial start-up funds for the program. We have since received additional start-up funds from Montana Bankers Association and Big Sky Western Bank who were also instrumental in the early vision and development of the program. Other banks across the state provided additional support, making this program truly a state-wide effort.
The following banking organizations are participating in the program:
American Bank
Bank of Bozeman
Farmers State Bank
First Community Bank
First Interstate Bank
First Security Bank
First State Bank, Malta
Montana Bankers Association
Montana Independent Bankers Association
Opportunity Bank
Pioneer Federal Savings and Loan
Stockman Bank
Internships:
A key part of the program is an intensive, state-wide internship program to facilitate hands-on experiences for business students. The internships are paid, and they also earn academic credit for the interns.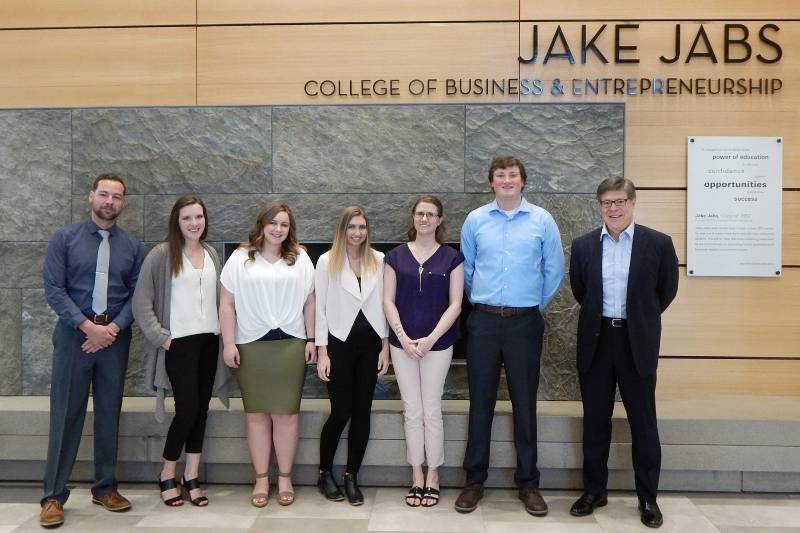 The 2018 interns (L-R: Sidney Schwan, Janae Hayes, Hailey Blackwell, Andrea Fairchild, Meagan Minas, and Blake Mattfeldt) with advisor, Tim Harvey.
Glacier Bank: Meagan Minas (left) with VP Jill Jacobsen and bank president Bob Nystuen.

In summer 2017, eight interns were placed with Montana banks.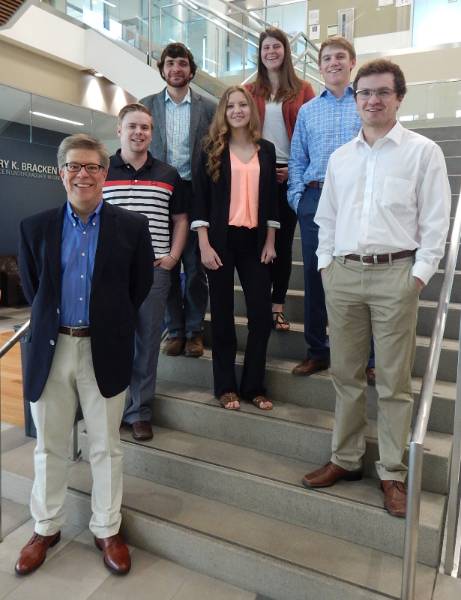 Six of the 2017 summer interns with advisor, Tim Harvey.
Photos of the students at their internships, summer 2017:

Opportunity Bank: Bert Bartle, Myia Morris, Laura Rogers, Chelsea Vander Vos, Stephen Murray (intern), and Lee Oldenburger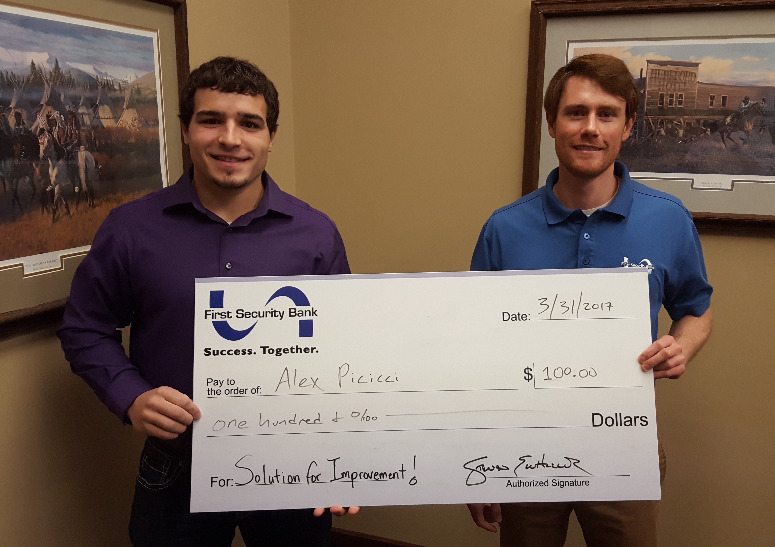 First Security Bank: Alex Picicci presented with a "Solution for Improvement" award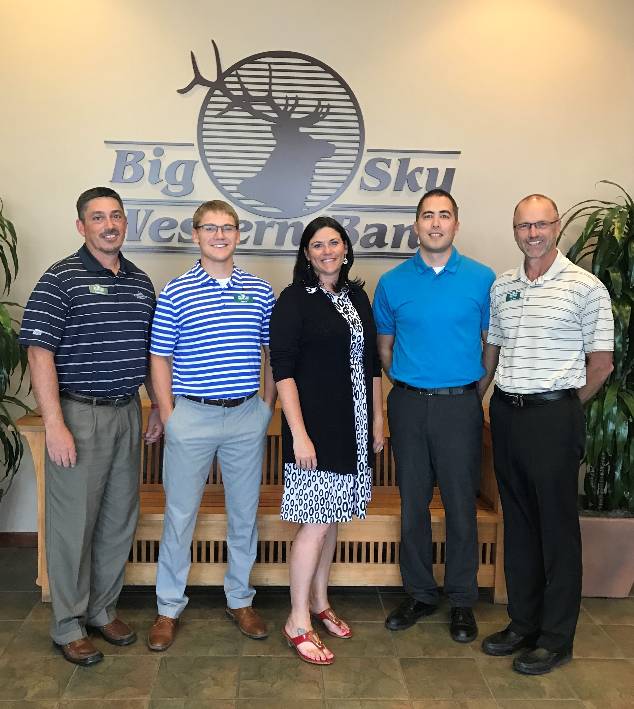 Big Sky Western Bank: Shawn Bleile, Tevan Rembe (intern), Jolene Barcus, Cory Kellogg, and bank president Jim Ness
The interns and their advisor, Tim Harvey, also spent a day out playing golf and networking. (L-R: Stephen Murray, Tim Harvey and Alex Picicci)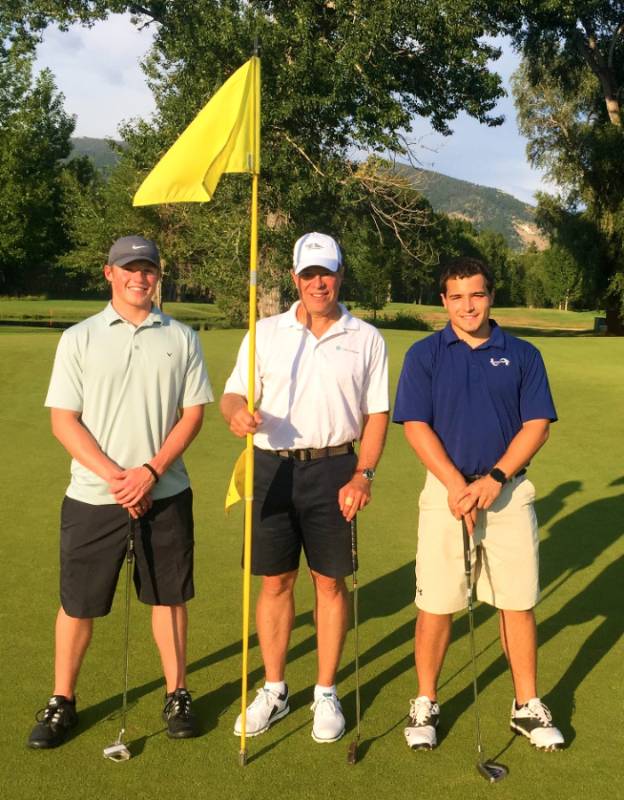 Guest Speakers:
Neel Kashkari, president of the Federal Reserve Bank of Minneapolis came to campus as a guest speaker.
Senator Jon Tester served as the program's first guest speaker. On September 22, he talked about bank regulatory reform. He currently serves on the Senate Banking, Housing, and Urban Affairs Committee.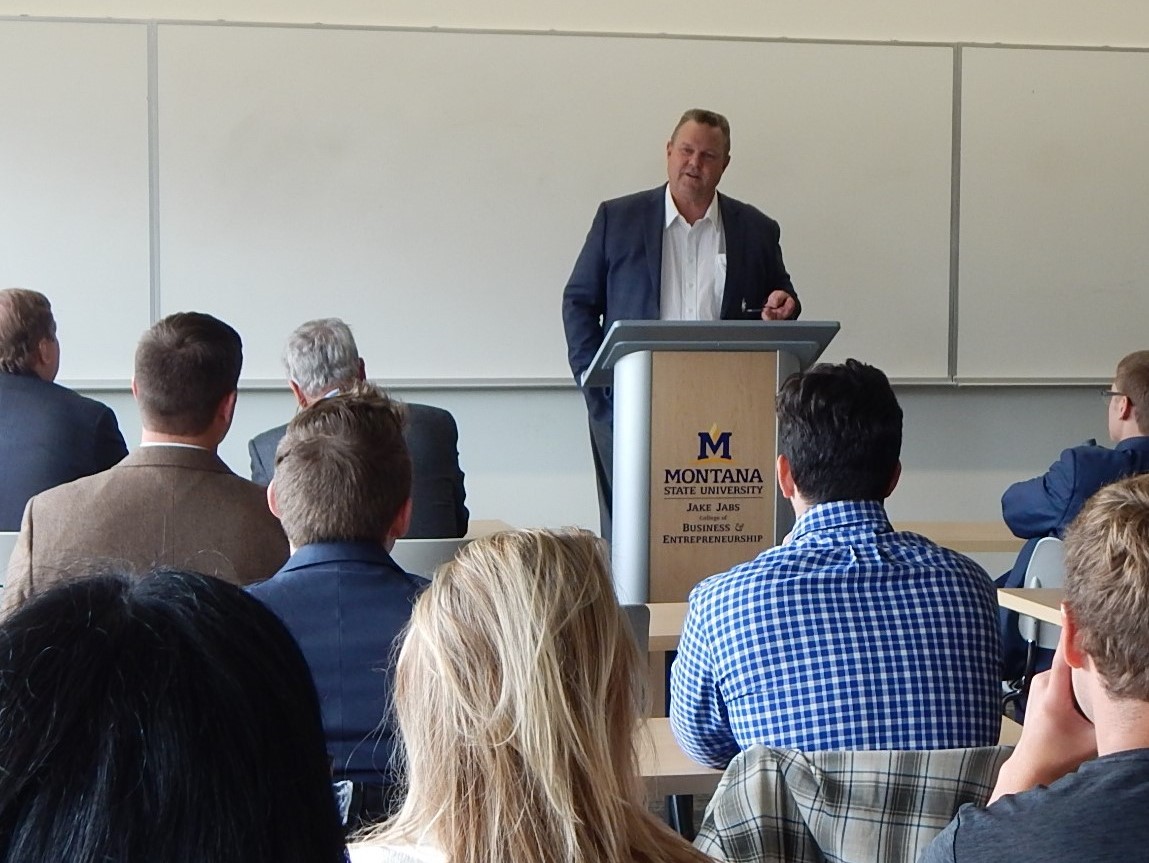 Diana Holshue, Director of Branch Operations and Regional Outreach, presented "Steering the Economy: The Outlook for the Employment and Interest Rates" on November 8.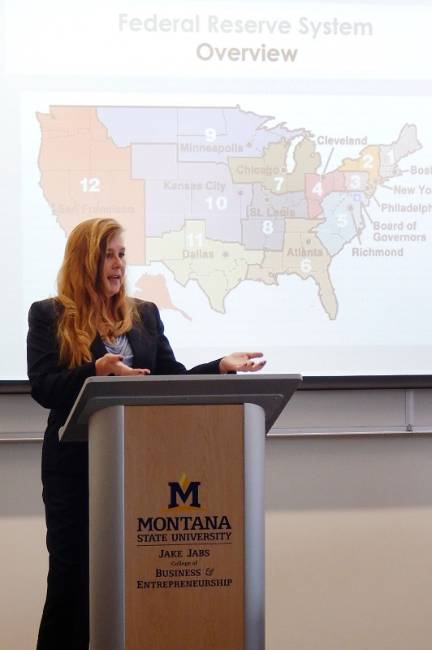 Curriculum:
BFIN-458, Commercial Bank Management, has been designed with community banking in mind. The course focuses on the career skills needed for entry-level bankers and future bank managers. Students learn cash flow analysis, commercial and consumer lending, lien perfection, banking laws and regulations, bank financial management, and bank financial analysis. The course is primarily intended for seniors, but it may also be taken by second-semester juniors in preparation for summer banking internships.
Advisory Committee:
In late 2017, an advisory committee consisting of both industry and MSU representatives was formed to help guide the future direction of the program. Members of the Advisory Committee:
Gordon Johnson, American Bank
Clinton Gerst, Bank of Bozeman
Jim Ness, Big Sky Western Bank
Shann Scott, First Interstate Bank
Kalli Ryti, First Security Bank
Tom Christnacht, First Security Bank of Deer Lodge
Bob Galt, First State Bank of Malta
Steve Turkiewicz, Montana Bankers Association
Jim Brown, Montana Independent Bankers
Bert Bartle, Opportunity Bank
Phil Willett, Pioneer Federal Savings Bank
Travis Wright, Stockman Bank
Future Plans:
There are plans for speakers, industry events, and enhanced curriculum development focused on community banking. The program may also periodically offer professional development geared toward community banking.
Contact Information:
If you have questions regarding the program content, internships, or curriculum, please contact: Tim Harvey, timharvey@montana.edu, 406-994-6200
If you are interested in becoming a sponsor of the program or have sponsorship questions, please contact: Jackie Sather, jackie.sather@msuaf.org, 406-994-6766