Also watch the video testimonials!
Lei, China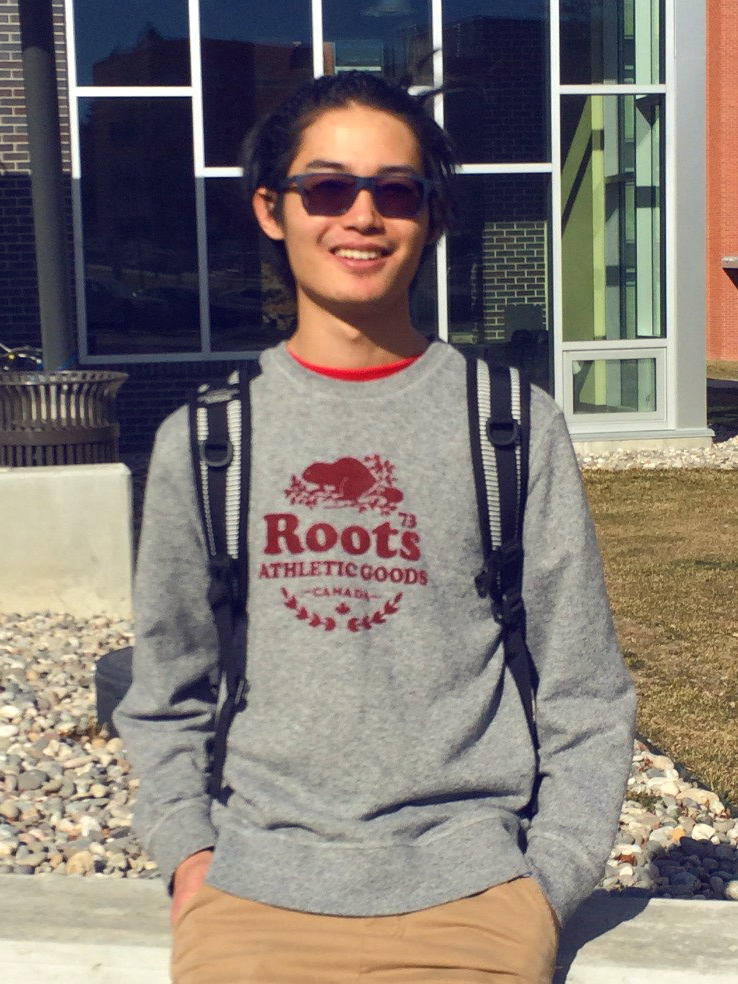 Bachelor of Science student, Civil Engineering
"MSU is a great fit for me mainly for the academic and outdoor recreation opportunities. While studying Civil Engineering I feel involved in infrastructure development and the protection of the natural environment, my future professional goals. I hope to take advantage of the undergraduate research lab scholarships at MSU, exploring the many national parks and skiing. MSU was the right decision for my future and my current lifestyle."
Yihan, China
Bachelor of Art student, Environmental Design
"I came to MSU Bozeman to develop my English skills at ACE English Language Institute on campus. While studying Intensive English I took the time to explore the many academic programs at MSU. I soon discovered that the College of Architecture was the right place for me. The program is recognized by "The National Architectural Accrediting Board" (NAAB) and provides the opportunity to earn a Graduate degree in Architecture in 5 years. I feel positive about my future and am enjoying my classes, on-campus job, dog and close friends."
Dhaval, India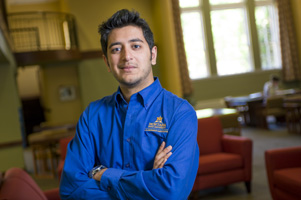 Bachelor of Science Student; Mechanical Engineering & Leadership Institute Fellow
"MSU is the ideal choice for a student who is looking to get more out of college than the classroom experience. In addition to my academic endeavors, I strive to spread leadership on campus through the various lectures, workshops, trainings and films that I help put on through my work at the MSU Leadership Institute. I am in love with MSU and the community because it has given me tremendous opportunities to get involved and make a difference."
Gaoyang, China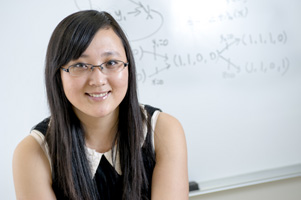 Bachelor of Science Student; Applied Mathematics & Research Assistant
"As an international student, I was looking for a program with inspiring faculty, supportive staff and a comfortable learning environment. MSU has it all. My best experience of studying at MSU is the undergraduate research opportunities being provided during the school year and the summer. Research is the best way to connect and test knowledge learned in the classroom with real life. I am very happy with my decision to transfer to MSU."
Hazal, Turkey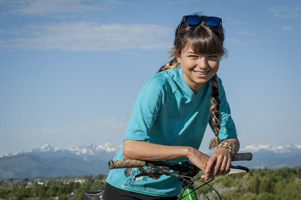 Bachelor of Science Student; Biochemistry & Outdoors Enthusiast
"Coming to MSU has been a life-changing decision. Here, I have grown my love for science and knowledge and I have discovered my love for snowboarding, mountain biking, rafting and rock climbing. MSU and Bozeman have given me a different perspective on life. Not only have I learned much in my field, but I have understood the meaning of "giving and receiving in return". I have met people from all over the world with different religious and ethnic backgrounds, and I have had the chance to try all of these new outdoors actitivies. In Bozeman, I have embraced my taste for adventure!"
Michiel, Belgium
Bachelor of Science Student; Paleontology & Honors Program Scholar
"Ever since I was a child, I have wanted to be a paleontologist. Growing up in Belgium, opportunities to pursue a career in dinosaur paleontology are extremely sparse, and courses in paleontology are limited to a single course during an undergraduate degree in geology. After some research, I found out about Montana State University. One of the only places in the world to offer a Bachelor's degree in paleontology, it boasts names such as Dr. Jack Horner, the scientific advisor to the Jurassic Park movies, with whom I now do research.
Prospective international students often face additional financial and bureaucratic challenges in comparison to American students. Academic expenses are often far greater than in our home countries, and proof of financial capability has to be provided in order to procure a visa to the United States. As I was applying for scholarships, I learned about the University Honors Program. A challenging and exciting program for motivated students, it also offers the Presidential Scholarship. The Presidential Scholarship, in addition to outstanding financial aid opportunities, made MSU an affordable yet excellent choice for me. The Office of International Programs makes the transition to Bozeman from various parts of the world easy through staff dedicated to your success and well-being.
I have been astounded by the many academic qualities of MSU: small classes, lots of contact with excellent teachers, limitless research opportunities, a boundless array of extracurricular activities, flexible curricula, and students from diverse backgrounds to study and grow with. The Honors Program offers challenging courses, networking opportunities, and study abroad opportunities. One such course, Mentoring Gifted Children, allowed me to work closely with gifted elementary school children to explore profound issues in science and society. Last but not least, Montana is called the Treasure State for a reason – a beautiful and virtually untouched frontier right outside the window for those who choose to make their dreams come true and attend Montana State University!"
Adel, Lebanon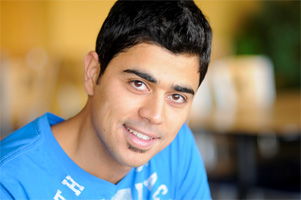 Masters Student; Electrical Engineering & Student Senator
"Why Montana State University? MSU has it all: mountains, outdoors, skiing, safety, friendly environment, student involvement and most importantly high-level education. I came here for a visit from Lebanon, fell in love with this place and decided to stay here for my graduate studies. This has been one of the best decisions I have ever made."
Lyne, Cameroon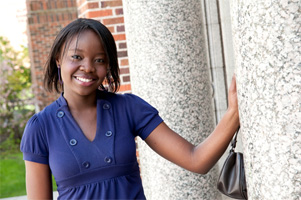 Bachelor of Science student, Computer Engineering & Mathematics
"Through a double major in Computer Engineering and Mathematics, MSU gave me the possibility to explore and gain an excellent knowledge in my two major areas of interest. The welcoming community and the caring faculty and staff made for an easy transition from my native language to English, from my country to the United States."
Linhan, China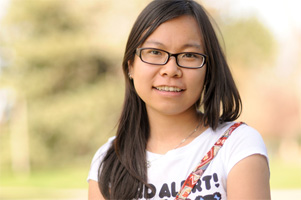 Bachelor of Science student, Biochemistry
"MSU offers everyone who dreams of studying science an opportunity to dive into an ocean of knowledge and to discover the wonders of nature. MSU and its professors provide us a large amount of support in the classroom and in the labs where students can benefit from amazing hands-on research experiences. My best experience during my three years at MSU is attending conferences and studying science with people from all over the world."
Omar, Saudi Arabia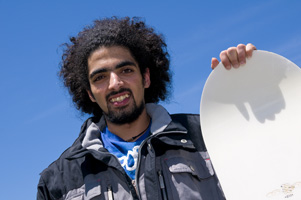 Bachelor of Science student, Chemical Engineering
"Bozeman is a very nice college town surrounded by mountains and rivers which make it great for snowboarding and outdoor sports. The friendly people on campus and in town make Bozeman a perfect place to be."
Neerja, India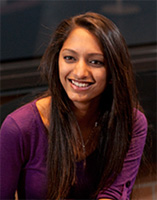 Bachelor of Science student, Chemical & Biological Engineering
"The dual major program in Chemical Engineering and Biological Engineering at MSU is phenomenal in exemplifying the interdependence of biology and chemistry in a quantitative way. MSU has a strong, solid education system that focuses on teaching through experience, very helpful and approachable teachers, and residence halls that are just 5 minutes away from classes. The residence halls have a lot of fun activities throughout the year which help you make loads of new friends!
Luka, Germany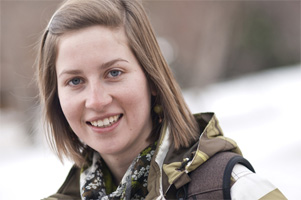 Bachelor of Science student, Business
"What I like so much about MSU is the learning atmosphere and the helpfulness of all staff and professors. I always have a place to go if there are any problems or concerns and everybody on campus seems to be happy to help anytime. And then I really enjoy the outdoors in and around Bozeman. For the summer there are so many great hiking trails and for the winter there is great skiing of course!"
Don Kyun, South Korea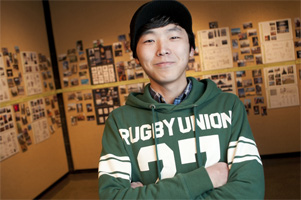 Bachelor of Art student, Environmental Design
"When I arrived to Bozeman, I could feel that this is the place to study Architecture. The beautiful landscape and nature help me to come up with great design ideas for my projects. MSU's architecture classes are very interactive and helpful with critiques from peers and professors. I am always excited by the different approaches to the projects, and I wonder how much I could possibly improve my design skills. I really look forward to going to my architecture classes!"
Laura, Colombia
Bachelor of Art Student, Economics & Political Science
"It is a relaxing afternoon after a beautiful day in Bozeman, MT. The smell of coffee, honey and ginger fills the atmosphere. A nostalgic saxophone and a playful piano set the perfect mood for gossip, reading, blogging, and maybe some homework.
At a walking distance from campus I chill in a cafe with some wonderful people I happen to call friends. Murmuring couples, lively groups of students, and one or two silent daydreamers form the crowd of this place. Stories about classes, professors, and powder float in the air and get lost in laughter. The typical college crowd in a typical coffee shop makes this Wednesday afternoon the perfect time to feel thankful.
I am originally from Bogota, where I grew up surrounded by some other nine million Colombians and where I developed very useful skills on how to go about dealing with a system that collapses every time it rains or whenever a goal is scored at any soccer stadium. I believe I was indeed very fortunate to have been brought up in that tropical world, but right now I could not be happier to be in Bozeman-with the cold and everything.
This is my 4th year at Montana State University, and I am in love with the outdoors, the open spaces, the academic program and the amazing people that give this place that touch of authenticity that kept me coming back every semester.
Bozeman is just one of those places that seduce you. Lift up your gaze and find mountains-gorgeous, majestic, and untamable mountains. Look up the sky and understand why they call it "Big Sky Country". Look aside and you are very likely to be sitting/running/hiking/skiing/floating the river/camping/having a coffee by a potential best friend.
Nothing about Bozeman is predictable. Just as it could be a rainy, windy, and snowy day in the middle of summer, it could be the perfect day to skip class and drive few miles to enjoy the cold smoke and the white powder at Bridger, Big Sky or Moonlight.
Midway between the Equator and the North pole, right on the Rockies, 5000 feet above sea level, and about an hour away from the world's first natural park, Bozeman is a very special place full with very special energies. Nowhere in this world I have seen so many stars, found silence and solitude so comforting, or run across so many genuine smiles.
If things go according to plan, by the time you read this testimonial I will have completed my last semester of undergraduate studies in economics and international relations. I believe that knowing a little bit of everything is important, but the most important thing is to live. During my time at Montana State I have studied hard and learnt more than I can yet realize, but more importantly, I have lived a lot. I have learned to love the little details about people and about nature. During my time here, I met some of the most admirable human beings I know. I learnt that the wealth that matters lies in the slope of a mountain, in the trail of forest, in the rapid of a river, and in the smile of a friend. I also discovered that work and happiness do go hand in hand. And finally, I understood what they meant when they said that a friend is a treasure, that the sky is our ceiling and that there is always a witness in nature.
Coming to Montana State was an excellent opportunity to immerse in an intense self-enriching and self-cultivating experience. I do not know where will I be when you read this, but I will be thinking of the wonderful times friends, nature and I had together in Bozeman."