Meet Dorjderem "Dorj" Sukhragchaa, Master's candidate and Fulbright Scholar in the Land Rehabilitation program.
Unexpected Connections Drew Mongolian Student to MSU
Armed with a Fulbright grant and strong will, Dorj Sukhragchaa aims to develop sustainable land rehabilitation practices for his homeland
While some individuals pick a career path early in life and stick with it, others take a circuitous route, changing direction as interests morph, opportunities arise, and unforeseen contacts are made. Dorjderem "Dorj" Sukhragchaa didn't plan on becoming a biologist, nor did he aim to work at a mine, but both experiences led him to pursue an M.S. in Land Rehabilitation at Montana State University.
His hard work and dedication earned him a Fulbright grant to pursue graduate studies in the United States. While there were many American universities to choose from, Montana State University - with its ties to Mongolia, Bozeman's safe and welcome community, and environment similar to home - was the obvious choice for Dorj and his family.
Growing Up in Mongolia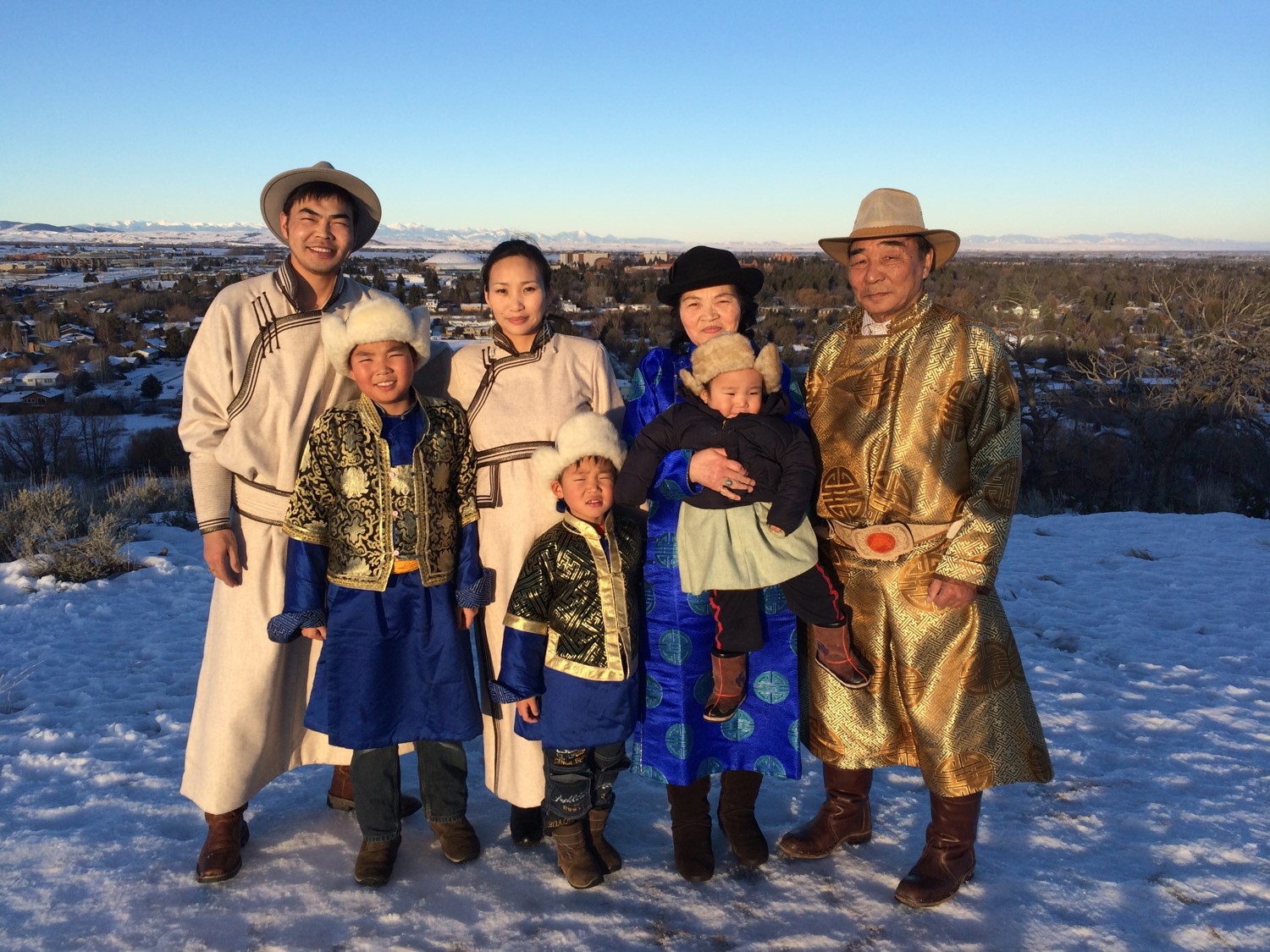 Dorj grew up in cold and snowy central Mongolia. Although his father is a college-educated economist, Dorj describes him as "a mountain man" who made sure his family spent a lot of time in nature. These were formative experiences for Dorj, and while he had other career ambitions as a child, his interest in the natural environment never wavered. He credits his father with influencing him to become a biologist.
Originally, Dorj wanted to become a Prime Minister, but in middle school his ambition shifted to becoming a doctor. Preparing to compete in Mongolia's Science Olympiad ensured Dorj developed a strong foundation in general science, which had the potential to help him on his way to medical school. He was one of 35 students to make it to the middle school event and finished an impressive seventh place nationally. Dorj laughed as he recalled envying the medals the top six finishers received and how this competitive impulse motivated him to work harder.
Dorj's high ranking at the Olympiad made him eligible to apply to the Mongolian-Turkish Advanced Training Secondary School. Once accepted into this prestigious high school he began a curriculum heavy in math, science and English. The coursework prepared him to compete in the Olympiad as a high school student where he took home the national title shortly before graduation.
As national champion, Dorj represented Mongolia in the International Biology Olympiad. Unfortunately, the timing of the competition made it impossible to start medical school in the fall. With enrollment deferred, Dorj decided to spend a year studying biology at National University of Mongolia.
Becoming a Biologist
During this time, biology professor Batsaikhan Nyamsuren had room for students to participate in various summer field projects. Dr. Nyamsuren was a tough teacher feared by students, but Dorj was undaunted. "I had nothing to lose," he chuckled. "After all, I was to start medical school in the fall."
Dorj signed up for a two-week project and found himself enthralled with biology field work. He stayed on for the remainder of the summer and switched his major upon returning to school. Dorj went on to earn a B.S. in Ecology & Conservation Biology and an M.S. in Zoology.
While his undergraduate experience with Dr. Nyamsuren taught him a lot about research techniques and field work, his Master's professor, Nyambayar Batbayar, helped him polish his scientific communication and writing skills. Together, these mentors helped Dorj acquire the skills needed to land his first job and that continue to serve him as graduate student at MSU.
Career Transitions
After graduation, Dorj worked as a researcher at the Mongolian Academy of Sciences' ornithological laboratory. While he was enthusiastic about his work, the pay was minimal. When his first child was on the way, he made the tough decision to take a more lucrative job at Oyu Tolgoi, a mining company in Mongolia's Gobi Desert. For the next nine years, his position provided financial stability for his young and growing family, but little did he know it would also lead him to Bozeman and the next phase of his life.
Before working for Oyu Tolgoi, Dorj considered himself anti-mining, but he came to realize that "mining is inevitable unless we want to go back to living in the stone-age."
Dorj points out that mining technology helps make possible many basic needs in modern society - from cars to computers to cell phones. He now holds the belief that scientists and mining companies can work together to reduce damage and lessen the footprint of mining. Dorj was able to use his position as an environmental scientist within the company to work on reclamation projects.
Mining reclamation is a relatively new concept in Mongolia. With little experience to draw upon, Dorj's staff endured one failure after another. Mining managers wanted Dorj's team to produce quick results but the researcher in him was starting to realize that in order to make a difference they would need a lot more knowledge. Dorj began to consider continuing his education abroad and a series of coincidences lead him to the Land Rehabilitation program at MSU.
The Bozeman-Mongolia Connection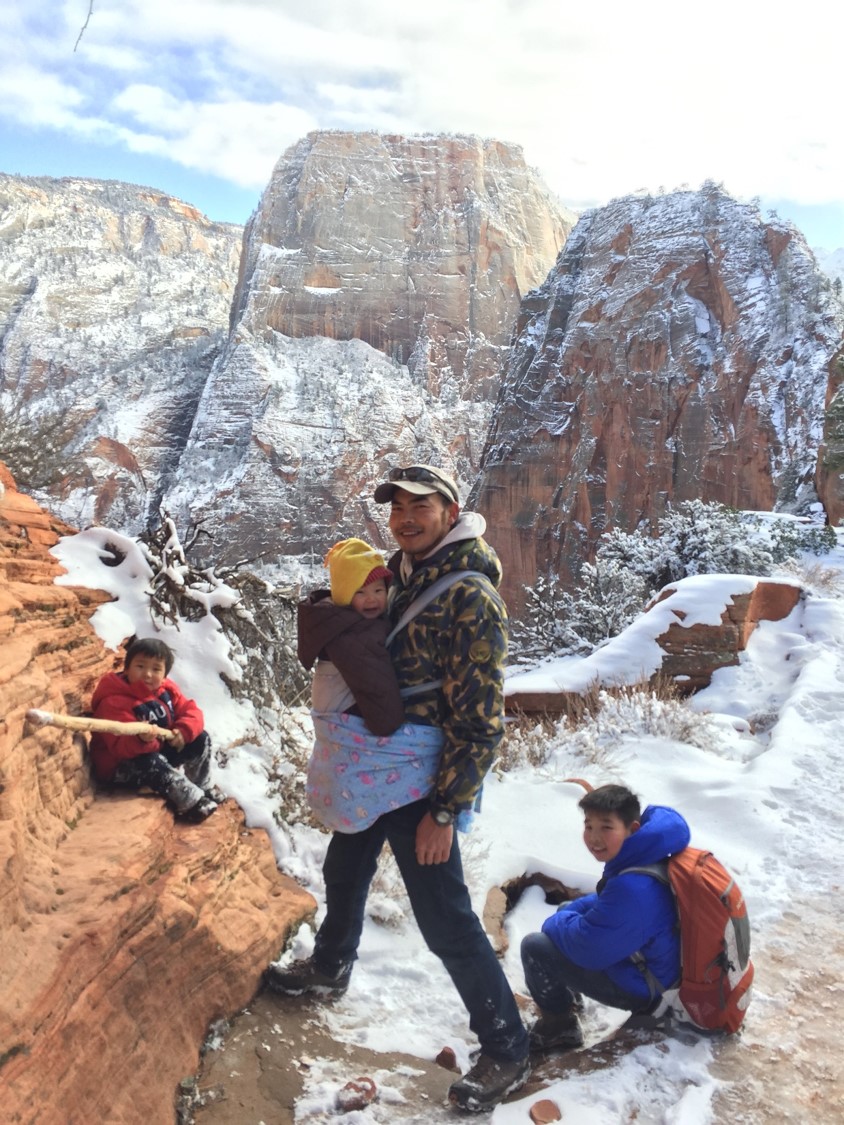 Through his work at Oyu Tolgoi, Dorj came in contact with road ecologists at Montana State's Western Transportation Institute (WTI). WTI was contracted by the mine to design safe road corridors and underpasses for wildlife. WTI scientists visited Mongolia to begin work on the project and the contract allowed Dorj to visit Bozeman in 2012.
During this trip, Dorj learned of the surprisingly strong connection between Bozeman and Mongolia. In addition to the WTI scientists, he met Mongolian graduate students and individuals from BioRegions International, a Bozeman-based NGO with ecology projects throughout Mongolia.
After returning home, he was contacted by a BioRegions staff member. Cathy Zabinski, a Montana State professor of Land Resources and Environmental Sciences, was coming to Mongolia to work on mining reclamation research. Would he like to meet her? Dorj was in the process of applying for a Fulbright grant so it was a timely opportunity to find out about an American university. He said yes to visiting with Dr. Zabinski.
"Dorj impressed me with the biodiversity preservation programs he put together as environmental scientist for Oyu Tolgoi," Dr. Zabinski stated. "So a year later, when he contacted me about doing graduate research at MSU and asked questions about how to revegetate arid lands, I thought it could be a great experience for all of us."
Delving into Land Rehabilitation
Dorj applied for and received a Fulbright. He believes his professional career provided him with valuable lessons that ultimately earned him the grant. "My work experience made me confident in my reasons for wanting to study land rehabilitation abroad," he stated. "And I could clearly articulate the value completing my degree would have for my country."
Under the guidance of Dr. Zabinski, Dorj began working on a Master of Science in Land Rehabilitation in fall 2014. Knowledge gained in his coursework allowed him to develop a research project to assess metal tolerance in seeds isolated from metal-contaminated sediments and then grown for multiple generations in good soils. A summer internship with the Bridger Plant Materials Center enabled him to better understand how to create revegetation programs that could be applicable in Mongolia. This work is the basis for his thesis, Consistency of heavy metal tolerance of some plant species through successive generations.
"It was apparent during my visit to Mongolia that the infrastructure to generate plant materials for restoration projects was not in place," stated Dr. Zabinski. "Dorj's studies at MSU present an opportunity for him to gain expertise he can bring back to Mongolia and for us to learn from him about Mongolian ways to approach nature and restoration."
Dorj's research involves checking the quality of plant seeds' performance in metal contaminated acidic soil. "I am curious to see if we have lost some important genetic traits for metal tolerance by growing the plants in healthy soils for a long time period," he stated. "If results reveal no difference in the successive plant generations, then current practice and management is in good shape. However, if results show differences between the generations then there might be room for improving the development of plant materials for ecological restoration practices."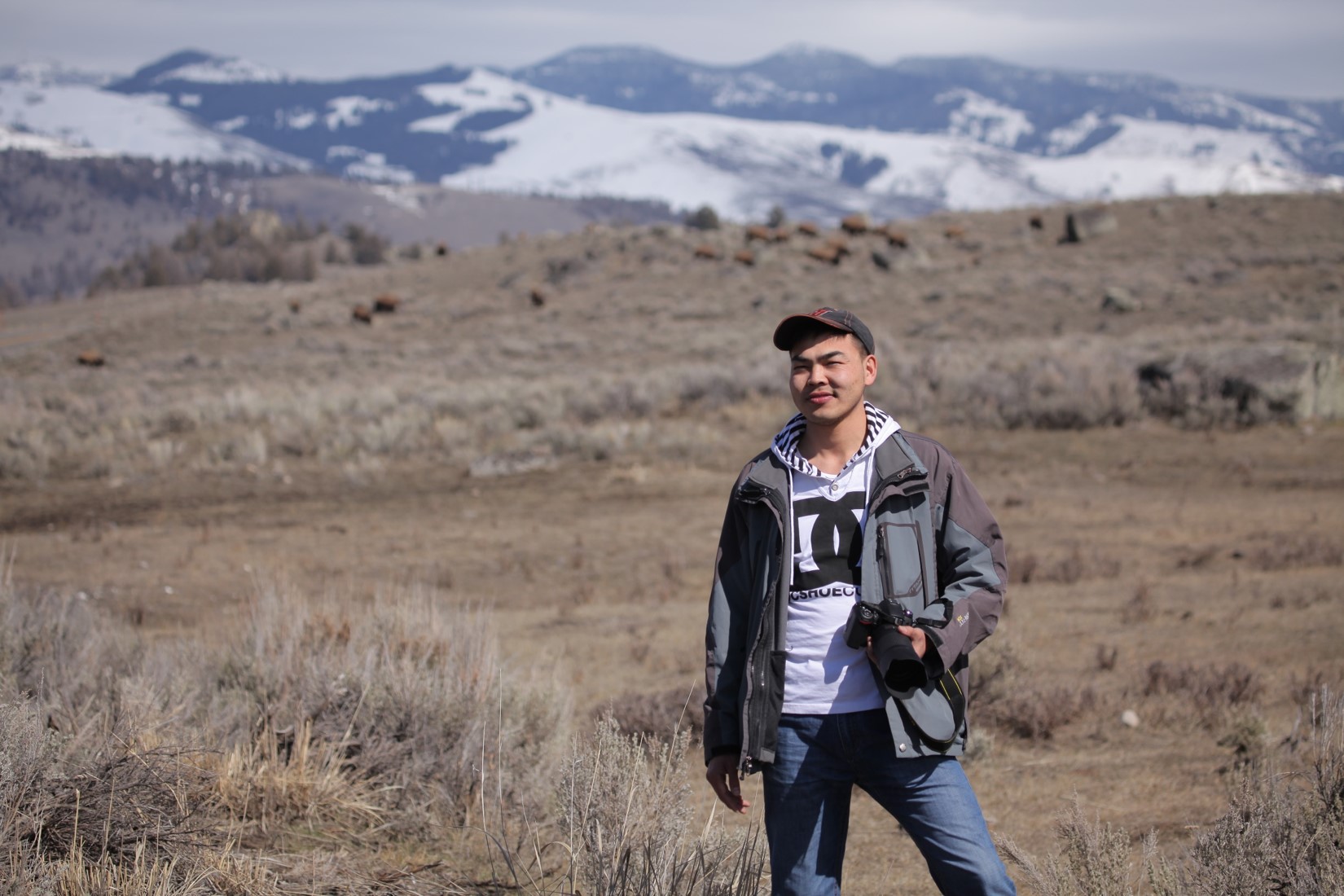 Life in Bozeman & Looking to the Future
With graduation nearing, Dorj reflects on his time as a Master's student at MSU. He is grateful for the guidance and mentoring he has received from Dr. Zabinski and recommends future graduate students consider a good match with their advisor above funding opportunities or the reputation of a university. "Choosing the right professor is the key to success in graduate studies and fundamental to your career development," he said.
While completing the Land Rehabilitation program at Montana State will go a long way in furthering his career, he's not the only member of his family to benefit from living in Bozeman. During his initial trip to Bozeman, Dorj felt it would be a safe and healthy place to raise his family. Now, in his fourth semester of graduate school, he has no doubt that "it is the best place for young couples with children."
His children are now ages two, six and eleven (a fourth child is on the way in the spring!). Dorj says their English went from "zero to great" and they are thriving. He hopes that the family's time in Montana will be a "lifetime investment" in the children's future. "Bozeman reminds me of home and my childhood," he said. "And I am glad my children can have this experience."
Dorj plans to finish his Master's in the spring and is considering enrolling in a Ph.D. program. "But it will depend on several things which are still a bit vague at this point," he said.
As he contemplates the path his life has taken and his road to MSU, Dorj says, "Everything came together as if I had planned it precisely but the reality is that it mostly had to do with my hard work and strong will."
Whether he pursues a Ph.D., returns to Mongolia to practice land rehabilitation or finds a new way to apply his knowledge to his work, Dorj's time at MSU will continue to shape who he is. With a deeper knowledge of land rehabilitation, he will be well poised to make the most of any newfound connections and unexpected opportunities that come his way