Graduate School Newsletter
December 2023
---

Important Announcements
Congratulations to Those Graduating This Semester!
The Graduate School would like to extend congratulations to all of our accomplished grad students who are graduating this semester. We celebrate your hard work, dedication, and the bright futures that await you. Best wishes on your next exciting chapter!
---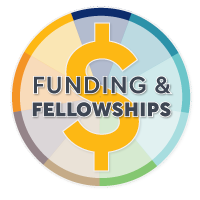 Funding & Fellowships
Applications Being Accepted for Grant-Writing Bootcamp
Go through the grant-writing process from beginning to end while working on your own grant proposal. With feedback from peers and experts, these 5 sessions are designed to help novice grant writers understand the requirements of a grant opportunity, collect and create the many parts of a proposal, organize and write about their project, connect with MSU resources, and submit a grant proposal at MSU. More details on the Grant Writing Bootcamp are available here.
Applications due by December 15, 2023.
Cat $cholarships Portal is Now Open
The Cat $cholarship Portal is now open! See a complete list of all scholarships available to MSU students. You can filter scholarship opportunities by field of study and/or that contain the words "graduate student."
The priority application deadline is February 1, 2024.
TL1 Translational Research Training Program
The Institute of Translational Health Sciences (ITHS) TL1 program is a one-year mentored research training program in translational science for pre-doctoral students. This program creates a cross-disciplinary community of emerging researchers and provides them with specific training, career development opportunities, and team science skills to help them function effectively within translational science teams. The TL1 program is open to applicants from all disciplines and backgrounds who meet the eligibility criteria.
Applications due by December 15, 2023.
Child Care Grant Award Application Open for Spring 2024
MSU has received a Child Care Access Means Parents in School Program (CCAMPIS) grant. Part of the funds are to be used to support graduate student parents by helping pay a portion of their childcare expenses. If awarded, the dollars are directly sent on the student's behalf to the licensed childcare program. This way, the award does not impact the student's financial aid package.

Click here to complete the Child Care Grant Award Application.
Identify Scholarships and Research Funding for Your Graduate Education!
The MSU Graduate School maintains a Funding & Fellowships webpage listing various ways you may find funding throughout your time at MSU.
The University of Illinois has an excellent Fellowship Finder featuring awards that are open to grad students from any university. It features several filters to aid your search.
The National Research Council postdoctoral program is used by federal agencies across the country to support postdoc searches. This is a great place to look when you are close to finishing your PhD and the salaries are quite good. Quarterly application deadlines.
For more funding opportunities, visit MSU's Research Funding Opportunities and the MSU Graduate School's Funding and Fellowships webpage.
---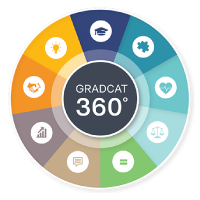 Workshops & Events
MSU Research Development Day
Thursday, January 11, 2024 | 8AM-5PM | Norm Asbjornson Hall
The Office of Research Development will host Montana State University's second annual Research Development Day on Thursday, Jan. 11, 2024. Research Development Day will highlight the current state of the research funding landscape; foster meaningful connections between MSU researchers, practitioners, and sponsors; and enhance the competitiveness, impact, and growth of MSU's research enterprise.
For more information and an agenda, visit the MSU Research Development Day website.
Professional Development: GradCat 360
GradCat 360 is a comprehensive professional development program for graduate students at Montana State University. It is a series of programs and events designed by the Graduate School and departments across campus that center around nine focus areas. These areas are tailored to help students cultivate a unified set of skills and knowledge for educational success and professional preparation.

Check out our GradCat 360 Event Calendar, specifically curated for Graduate Students. We are constantly updating the GradCat 360 calendar with workshops and events that are uniquely useful for graduate students.
MSU Writing Center
The MSU Writing Center offers ongoing support to students working on graduate-level writing.
---
Follow Us on Social Media
Follow us on Social Media for more news and events!
---
Archive
August 2023 – Beginning of Fall Semester