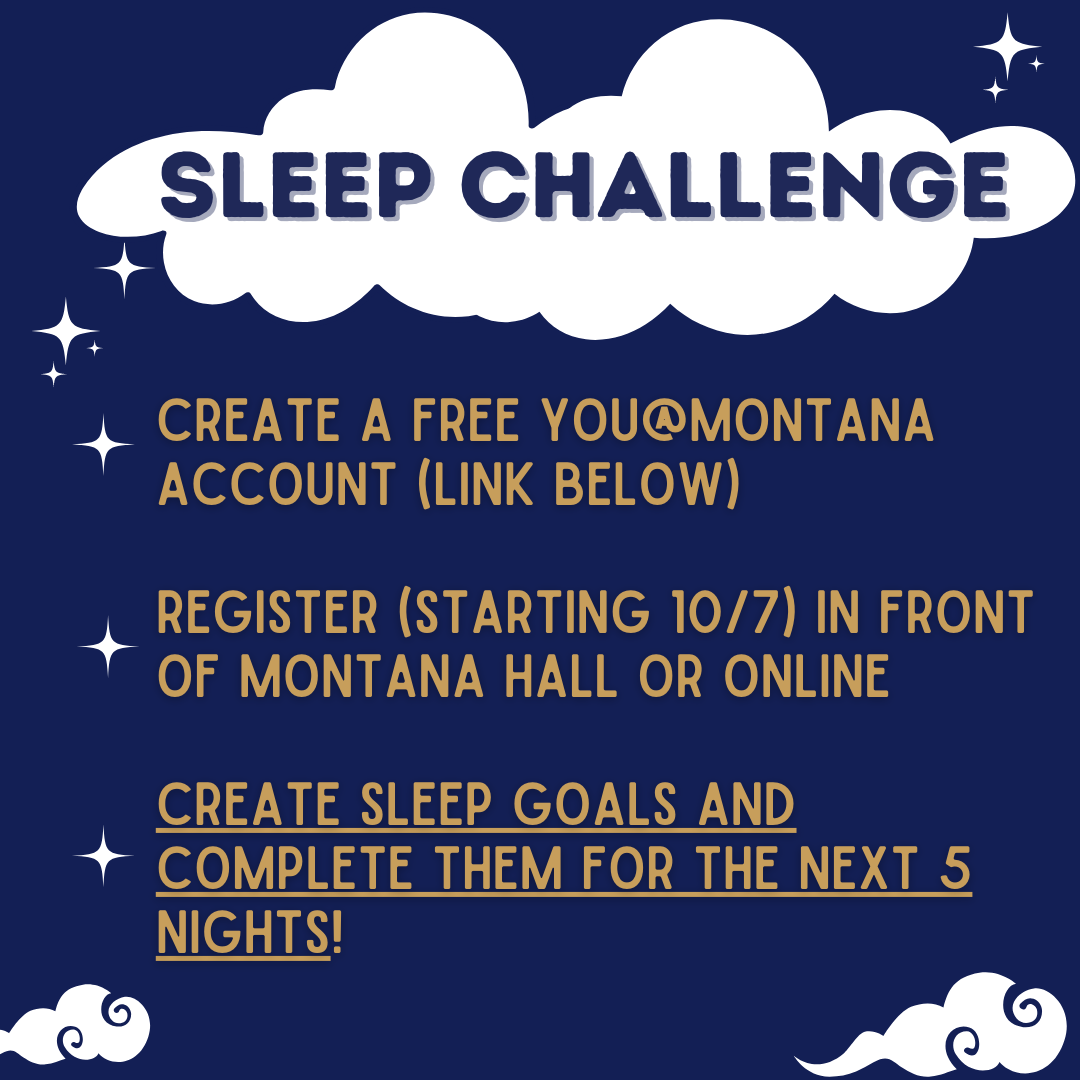 October 11, 2021 - October 15, 2021
Steps:
Register in person, in front of Montana Hall Oct 7th or 8th, or online here: Sleepin Bobcats Registration.
Create account within you.montana.edu/ on desktop

Directions to create sleep goals for the week once logged into account

Click goals on left side panel
Click yellow button, "Start a new goal"
Click circle labeled "Thrive"
Click yellow button "Sleep"
Explore ready-made goals ---> Click "onward" OR Create your own goal ---> "onward"
Click yellow button "Join Goal" of chosing or create new goal
Click yellow button "Set that goal"

Create sleep goals and complete them for the next five nights(Oct 11-15)!
By October 18, 2021, submit your "I completed the sleep challenge!" form online for a chance to win a weighted blanket!
Winner will be announced October 20, 2021