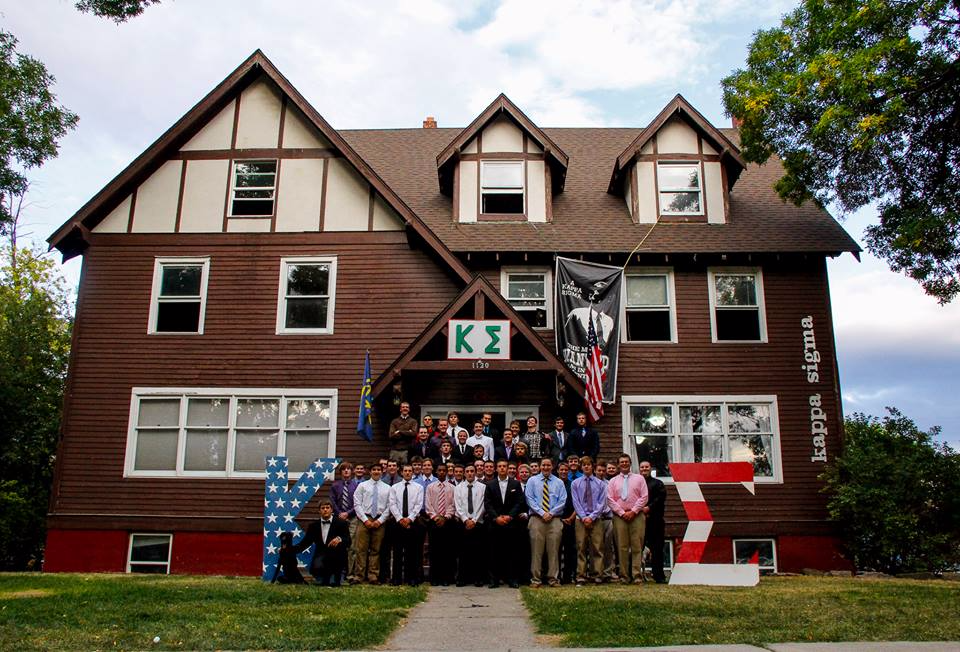 Kappa Sigma is the largest national fraternity, with over 300,000 living alumni and 316 undergraduate chapters. A lifelong network of friends and brothers exists across the nation for all Kappa Sigmas, giving members opportunities that stretch far beyond MSU's campus. Founded December 10, 1869 at the University of Virginia, Kappa Sigma men strive for excellence in Fellowship, Leadership, Scholarship and Service.
Becoming a Kappa Sigma provides the framework for molding yourself into the man you want to be. Kappa Sigma Fraternity Members are involved in all aspects of campus life, excel academically as students and professionally upon graduation, develop lifelong bonds with those around them, support their peers and community members, and serve their colleges and communities without hesitation. Additionally, the Fraternity gives back to it's members: over $300,000 is awarded each year by the Kappa Sigma Endowment Fund to Brothers who excel in scholarship and leadership.

Kappa Sigma has a long list of notable alumni, from politicians to entrepreneurs to scientists and engineers. Buzz Aldrin, Astronomer Edwin Hubble, Willard Rockwell of Rockwell International (space shuttle builders), Bill Hewlett of Hewlett-Packard, Craig Barrett CEO of Intel, The Olin Brothers of Olin Chemical, heart transplant pioneer Dr. Denton Cooley, and Ford CEO Alan Mullaney all wear the badge of Kappa Sigma. These men, among many others, comprise the large network of successful Kappa Sigma alumni around the nation and world.
Chapter Update
The Delta Lambda chapter of Kappa Sigma initiated 19 new members this fall, following an excellent year of recruitment. The spring semester has brought with it eight new pledges.

The house is in the process of remodeling, with new paint and carpeting throughout, a new back parking lot, and gun lockers. The remodel is coming along fantastically; more work is expected to be done throughout the next few years. The house is filling up, and with the hockey team captain, Inter-fraternity Council President, ROTC cadets and active duty army brothers in our chapter, the brothers are more active in the community than ever. Kappa Sigma members at Montana State have spent much of their time volunteering and raising money for philanthropies, with over 1300 hours and $2,600 donated in just the first semester of this year alone. As the year progresses, Delta-Lambda is focused on continuing and increasing our excellence across the board, including campus involvement, community service, and academics.
Information