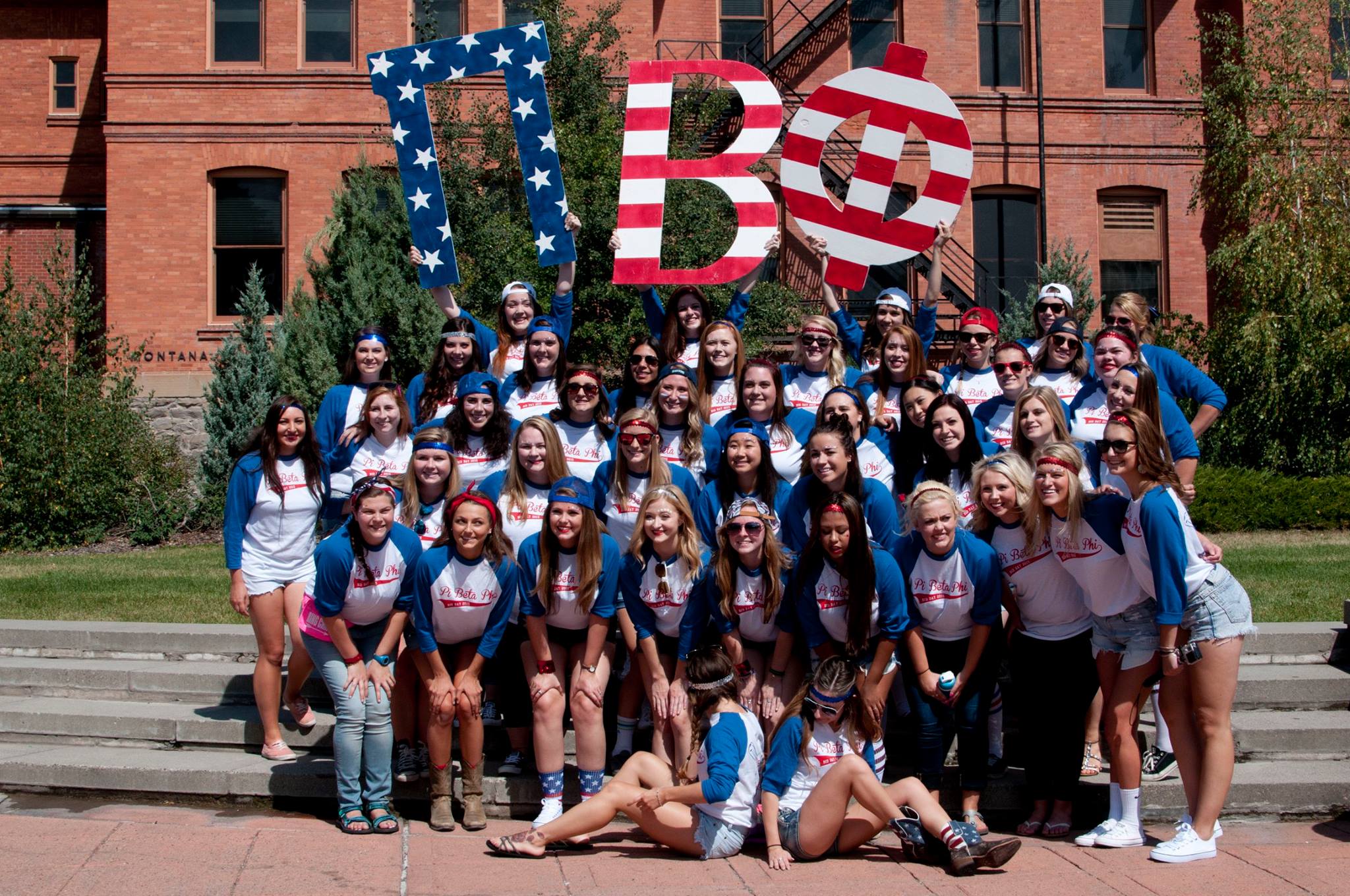 Pi Beta Phi Fraternity was founded at Monmouth College in Monmouth, Illinois, on April 28, 1867, as I. C. Sorosis. Pi Beta Phi was the first national secret college society of women to be modeled after the Greek-letter fraternities of men.
During a time when few women were admitted to colleges and universities, Pi Beta Phi created a feeling of unity among pioneering women. We have a long, rich history that is steeped in tradition and values, and the ideals set forth by our Founders are what we still live by today.
Chapter Update
MT Alpha Pi Beta Phi had a great fall 2014 recruitment! We initiated 19 members into our house this October. For the spring semester we held spring recruitment events in the beginning of February to add more members to our sisterhood! Spring recruitment was a success; we pledged 7 new members! With 37 members living in our house is definitely a busy and fun place to be.

The chapter members are hard at work with Spring semester in full swing. We have set a number of goals that we look forward to reaching and have begun to work towards those, always using our core values to direct us. The spring is always an excellent time of the year to promote literacy. In March we are excited to participate in Dr. Seuss Day at the local elementary schools and local library. Pi Beta Phi is looking forward to an exciting and successful semester full of sisterhood and philanthropy!
Information