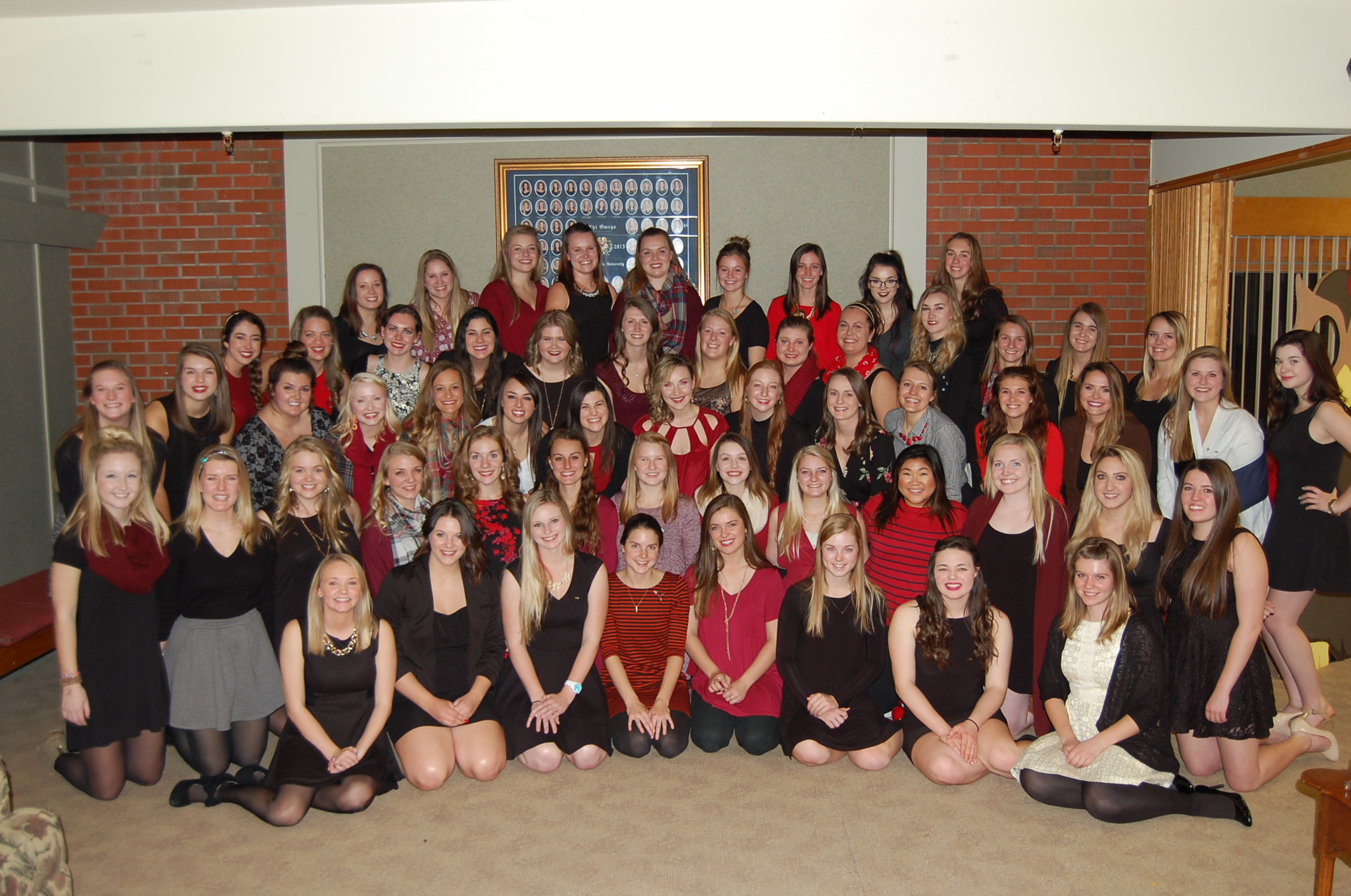 Chi Omega is a sisterhood that provides a network of friends and lifelong development for collegiate and alumnae members. Chi Omega is committed to:
Personal integrity
Excellence in academic and intellectual pursuits
Inter-generational participation
Community service
Leadership opportunities
Social enrichment
Chi Omega has a rich history dating back to its founding at the University of Arkansas on April 5, 1895. Born in the late 19th century, Chi Omega's four women founders grew to adulthood as a rapidly expanding economy fostered industrialization and urbanization. And they were instilled with the spirit of America, with values of independence, innovation, and adventure. They could not have known how influential their lives would be.
The organization grew locally that first year with 11 out of the 14 original members returning to the university in September of 1895. During this time, Chi Omega began to acquire a reputation for determination and poise, and for doing things well. Chi Omega was founded with the intent of becoming a national organization and it expanded into every part of the country. It is now the largest womens fraternal organization in the world, and the second largest women's organization, right behind The Girl Scouts.
Chapter Update
The Sigma Beta Chapter of Chi Omega has flourished on the Montana State University campus. We are extremely proud of our accomplishments from the past year, which include Advisor of the Year and Alumni Excellence Award. We have been keeping busy with all of the fun activities hosted by Chi Omega, Panhellenic Council and the Fraternity and Sorority Life community as a whole! On top of our engagement in the FSL community, many of our members are actively involved on the MSU campus throughout the year and volunteer frequently in the Bozeman community. Many women in Chi Omega are involved in ASMSU, Advocats, Orientations Leaders, the Not In Our House Taskforce, SmartyCats Tutoring, Health Professions Club, CAP mentoring, intramural sports, honor societies, and many more departmental organizations!
In the past year, we have had another incredibly successful Formal Recruitment raising our membership total to 71 women. We recently initiated 22 women into our Fraternity and are extremely proud of our thriving sisterhood. The women of Sigma Beta are thrilled about the growth and development we have seen over the past few years and are so excited to continue building this legacy at Montana State University.
In the spring, we hosted our philanthropy for Make-A-Wish Foundation, which is an annual 3-on-3 basketball tournament called Swishes for Wishes. We raised over $4,000 and donated more than 330+ hours to the Make-A-Wish Foundation this year. Our efforts resulted in us granting the wish of a child right here in Montana!
As always, our Chi Omega chapter enjoys a fun-filled and upbeat agenda! In the fall semester, we held our first Mega Chi Omega retreat in which our sisters participated in games, activities, discussions and workshops! In addition, we rode in a float in the Homecoming parade with the brothers of Pi Kappa Alpha Fraternity, hosted our Fall Formal, participated in fellow Fraternity and Sorority philanthropy events, engaged in a VOICE Center training, held sisterhood events and invited friends into our chapter house for a Christmas Brunch. We also had the opportunity to pair with Make-A-Wish Montana and Macy's to kick off the Believe Campaign!
Information