Pi Kappa Alpha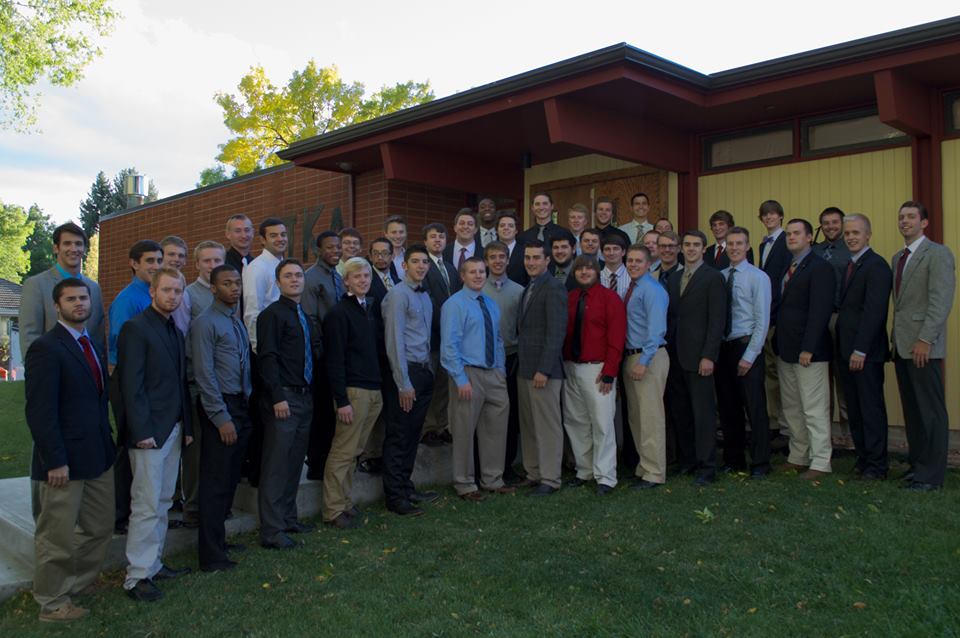 Pi Kappa Alpha is dedicated to developing men of integrity, intellect, and high moral character and to fostering a truly lifelong fraternal experience.
To fulfill this mission, Pi Kappa Alpha will:
Encourage all our members to live the values taught in our ritual.
Provide innovative services and programs designed to enrich the lives of our undergraduates, alumni, and communities.
Create opportunities for our undergraduate and alumni members to participate in the life of Pi Kappa Alpha on a daily basis.
Promote and foster a spirit of pride, loyalty, inclusion and respect for Pi Kappa Alpha and its rich history.
Empower our undergraduate and alumni members to help shape Pi Kappa Alpha's future by being informed ambassadors and involved advocates.
Encourage our undergraduate and alumni members to take an active role in advancing Pi Kappa Alpha's interests by volunteering their time and by contributing to the Fraternity's annual giving campaign.
Communicate effectively and efficiently with our alumni, students and host institutions through various channels on a continuous basis.
Value academic achievement and practice academic integrity.
Establish positive and lasting relationships with our host institutions, alumni and communities.
Encourage our members to be of strong mind and body.
Chapter Update
The men of Pi Kappa Alpha have had a great semester. Since last summer, there has been ongoing construction on the chapter house. In the last year our Housing Corporation has remodeled the exterior of the house, the kitchen, parts of the front room, bathrooms, and the chapter room.
The exterior structure of the house has been repainted and the backyard entirely redone. The back deck was restrained, the basketball court was resurfaced, the fence was replaced, and new sod was planted. We also poured new front steps. In the kitchen, the floor was replaced and the brick was painted to increase sanitation. In addition, we installed a milk machine and pot rack. The front room walls were retextured and a built-ins were constructed to enclose our new 55 inch flat screen TV. In the bathrooms, new counter tops, light fixtures, mirrors, flooring and urinals have been installed. The chapter room was completed remodeled, made larger and furnished with tables and chairs for studying. Insulation has also been blown in the walls to make the chapter room a quieter environment for studying.
On November 10, we initiated 11 new exemplary men into our bonds. We also have seven new members going into the start of next semester. This semester we have made it a goal to focus on our scholarship. Raising our GPA is a number one priority for Pi Kappa Alpha. We have done this by enforcing stricter rules for studying on the existing membership and have focused on recruiting men who are self-motivated. Additionally, we are well on track to winning an Orians Chapter Excellence Award this summer from the International Fraternity. The award is bestowed upon chapters who are believed to be in the top 20% of Pi Kappa Alpha chapters in the US and Canada.
Don't forget to like our Facebook page to keep up with our latest news: http://www.facebook.com/GammaKappaPikes
Information
Nickname
PIKE
Philanthropy
Address

1321 South 5th Ave
Bozeman, MT 59715

Local Chapter Website
www.gammakappa.pikes.org
National Website
www.pikes.org
Recruitment Chair

CJ Randazzo

(651) 308-6625

President

Logan Tangedal

(406) 570-7322