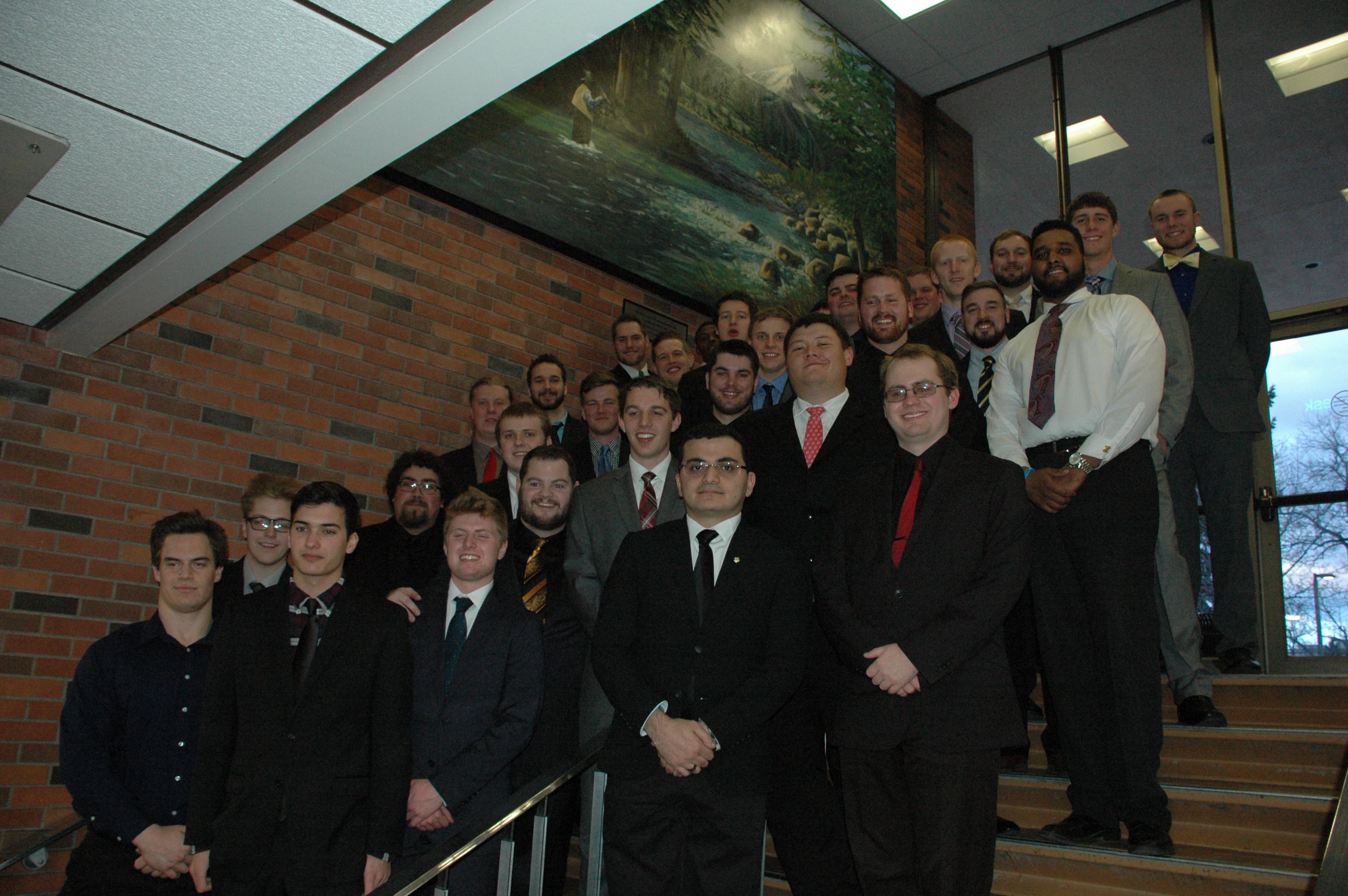 The mission of Sigma Nu is to develop ethical leaders inspired by the principles of Love, Honor, and Truth. To foster the personal growth of each man's mind, heart, and character. To perpetuate lifelong friendships and commitment to the Fraternity.
Sigma Nu is committed to its founding principles of Love, Honor, and Truth, and has stood in firm opposition to hazing since its establishment in 1869 at the Virginia Military Institute. Sigma Nu is a once in a lifetime opportunity to have something beyond the ordinary college experience and harbor the skills within a man to develop them into ethical leaders.
We are looking for exceptional men who want to get involved on campus, gain valuable leadership skills, develop themselves personally and professionally, create meaningful and lifelong relationships, and get the most out of their college experience. These men will continually strive for the fraternal motto of "Excelling with Honor."
Chapter Update
During the 2017 year, Sigma Nu are looking to expand our numbers exponentially. We have been hard at work over the last few semesters having recently earned our charter. We have strong grades with an emphasis placed on academics. Every member can participate in an excellent leadership development program known a LEAD – a unique program that focuses on fostering the growth of ethical and professional leaders, as well as an incredible amount of community service. We stand firmly against hazing and employ a non-tolerance policy when it comes to this subject.
We are looking for men who are seeking to improve themselves and their community. We provide value not only to our members but also to the MSU campus and its surrounding community through a community service program that often garners an annual award. Sigma Nu believes in the three virtues of Love, Honor, and Truth. These three tenets guide us in our pursuit of excellence. We were historically founded at MSU in 1952 making us one of the first fraternities on campus. We hope that you consider becoming something more, by joining us in our pursuit of fraternal excellence. If you think Sigma Nu might be the right fit for you, contact our recruitment chairman or president using the details below.
Information
Philanthropy
St. Jude Children's Research Hospital, Habitat for Humanity, Character Counts!
Local Chapter Website
http://www.montana.edu/fslife/SigNu.html
National Website
Recruitment Chair

Tyler Blomstrom

(406) 599-7520

President

Joe Carey

(208) 821-7870