Graduate Program Overview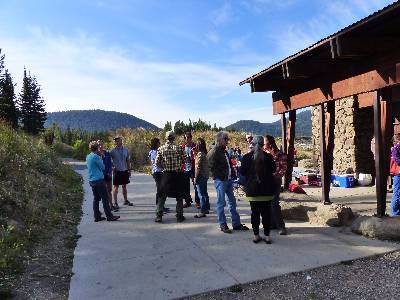 The Department of History and Philosophy is dedicated to providing quality education in History for two graduate degree programs, the M.A. and the Ph.D.
The Graduate Program is designed to train students to think historically, to conduct research effectively, and to write lucidly. Students research and write in seminar settings as well as individually under the guidance of each student's graduate committee. The program seeks to expand students' intellectual horizons and expose students to the variety of roles played by historians in academic and public life through seminar discussions, classroom instruction, teaching assistantships, and internships.
The Department offers concentrated training in three particular areas: the history of science, technology, and society; environmental history; and U.S. history and history of the American West. Not only do we have faculty members who specialize in these areas, they take pride in their commitment to the close, one-to-one mentoring that makes our program different than other graduate programs. Further, our interdisciplinary department allows students to engage with faculty in other areas - for example, graduate students may work with philosophy faculty on topics like environmental ethics.
While the degrees offered by the Department are grounded in American history, the faculty is committed to familiarizing students with World history, critical theoretical concerns, the history of women in a multi-cultural context, and to encouraging students to think about the history of the United States in a global context.
Students from our programs have gone on to pursue excellence in a variety of endeavors. Students who have completed internships with Yellowstone National Park have transitioned to working in the park. Students have pursued careers in areas ranging from historic preservation to government work. MA graduates have gone on to further studies at programs like the University of Minnesota and Arizona State. Detailed information on the program and the application process can be found in the Graduate Student Handbook.
Application Deadline for Fall: If you wish to be considered for funding, your completed application must be submitted to the MSU Graduate School no later than January 31st.