Graduate Students on the Ice - Research Projects in Antarctica
Many Montana State University graduate students get the chance to travel as part of their research. A lucky handful have traveled as far away as Antarctica to work on research in this remote and fascinating part of the world. Below you can read about three Antarctic research projects with connections to Montana State University.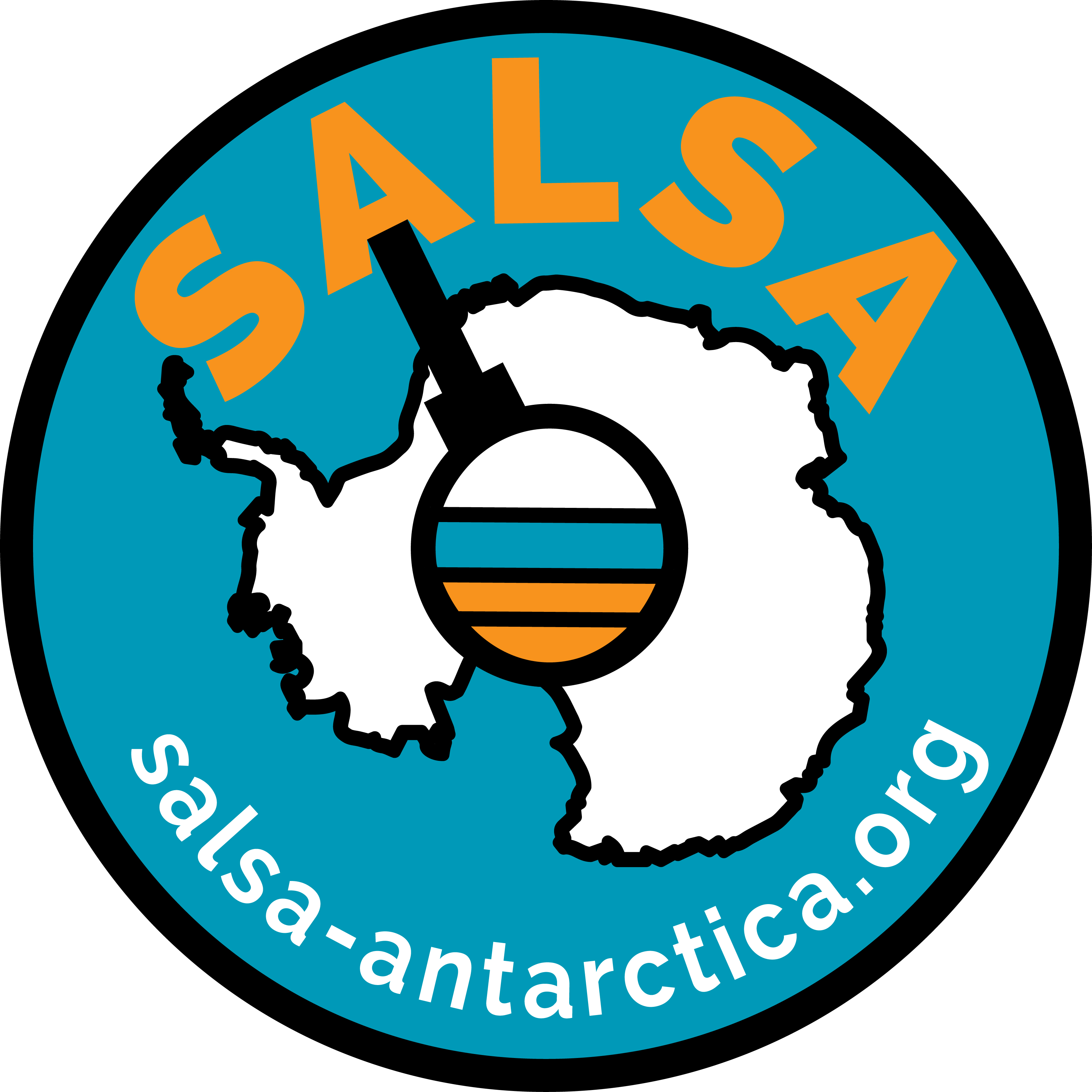 SALSA is an integrative study of subglacial geobiology, water column and sedimentary carbon cycling, and ice sheet stability in Subglacial Lake Mercer, one of the largest subglacial lakes in West Antarctica. SALSA, a four year project, was funded in 2016 by the Antarctic Integrated System Science Program of the National Science Foundation's Office of Polar Program's Antarctic Division and will build upon the findings of the WISSARD project which successfully sampled from Subglacial Lake Whillans in 2013. The project led by SALSA Chief Scientist and MSU Regent Professor of Ecology John Priscu, involves seven institutions across the country and international collaborators from South Korea, Italy and the United Kingdom. Following two successful planning seasons that included moving almost one million pounds of gear by aircraft and tractor traverse to the field site, SALSA plans to drill through about three quarters of a mile of ice to sample the lake in January 2019. The MSU component of the project consists of:
John Priscu (MSU PI and Project Chief Scientist, Biogeochemistry)
Mark Skidmore (Co-PI, Geochemistry)
John Dore (Co-PI, Biogeochemistry)
Kathy Kasic (Co-PI, Education and Outreach)
Wei Li (Postdoctoral Researcher, Biogeochemistry)
Billy Collins (Graduate Student, (Education and Outreach)
August Steigmeyer (Graduate Student, Geochemistry)
You can follow SALSA on Instagram, Twitter and Facebook.

The Whillans Ice Stream Subglacial Access Research Drilling (WISSARD) project is an integrative study of ice sheet stability and subglacial geobiology in West Antarctica, funded in 2009 by the Antarctic Integrated System Science Program of National Science Foundation's Office of Polar Programs, Antarctic Division. WISSARD connects eight institutions across the country with Regent's Professor of Ecology John Priscu leading the MSU research group.
Follow MSU graduate students and WISSARD team members on an epic journey across Antarctica in search of life beneath the ice sheet. Their discovery, in one of the most remote locations in the world, was named one of the top science stories of 2013 by Discover magazine.
Check out news stories about the WISSARD project:

The LTER is a multi-disciplinary study of the relatively ice-free valleys near McMurdo Station.
March 11, 2008 "Antarctica's coldest, darkest season draws MSU researchers"
November 29, 2007 "In the Cold of the Night: Science team to extend seasonal work until April to study lake ecosystem in the McMurdo Dry Valleys"