Catching Up With an Alumna
Meet Afaf Nasser, the first Iraqi student to earn a Ph.D. from Montana State University.
Afaf Nasseer
Ph.D., Plant Science, 2015
Afaf Nassee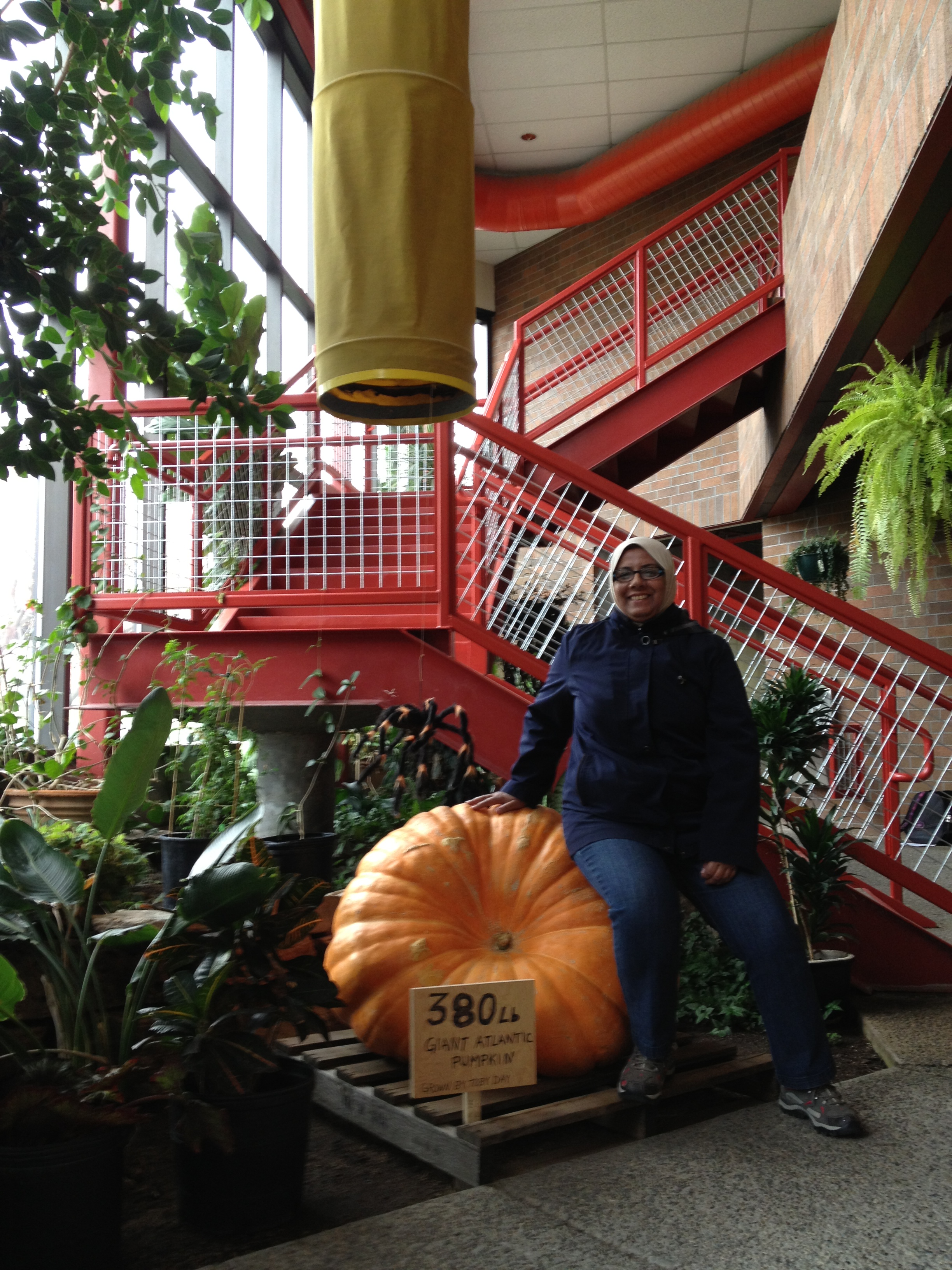 r always wanted to be a scientist. After earning bachelor and master's degrees from Baghdad University, she did what is customary in Iraq before earning a Ph.D. and worked for two years. What followed was something she had never imagined: a chance to study in the United States.
Dr. Nasseer's grades in her master's program qualified her for funding from the Ministry of Higher Education. All she had to do was pick a country, gain admission into a Ph.D. program, and submit the paperwork. Dr. Nasseer selected India, but the minister encouraged her to consider the United States and Montana State University. At first she was hesitant about attending school in the U.S. Many of her perceptions came from movies, which were often about cities, so she wondered if it would be safe.
After much giving it some thought, Dr. Nasseer decided to give the United States a chance and ended up being accepted into MSU's plant sciences Ph.D. program. Dr. Nasseer arrived in Bozeman on a very cold evening in January 2011 and wondered what she had gotten herself into. Once settled, Dr. Nasser found a safe and quiet town with friendly people. Soon the shock of the weather and a new culture wore off and Dr. Nasseer found MSU to be "a very nice place to study."
While at MSU, Dr. Nasseer worked under the direction of Dr. Luther Talbert, an advisor she found to be very supportive. Her dissertation research looked at drought tolerance and how understanding drought can help increase crop yield. This knowledge is indispensable to understanding a desert landscape and helped Dr. Nasseer secure a position with the Ministry of Agriculture in Iraq. She began working there in July and researches wheat and wheat breeding
In addition to support from Dr. Talbert and many others in the plant sciences department, Dr. Nasseer specifically mentions the Office of International Programs and the staff at Family Graduate Housing for helping to make her time at MSU a very positive experience.
"I wish everyone could come study at MSU," she said. "While I look forward to starting my career back at home in Iraq, I will miss Montana and the support I received from my professors. There will be no Dr. Talbert at my new job so I will need to be independent. My studies at MSU have prepared me for that challenge."